Apply To Be Part Of Agency Week 2017
Back in 2014 we hosted 10 agency owners in Philadelphia and showed them our entire agency operation inside and out. Nothing was off limits. Attendees came to team meetings, client sessions and department huddles. Since that time people have been asking me, "Mike we loved Agency Week! Are you going to do it again?"
Agency Week is back starting Tuesday, November 7th and wrapping up Friday, November 10th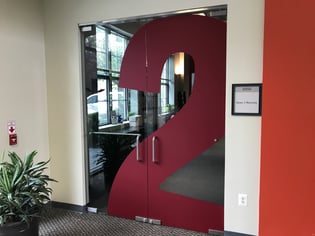 Plan on arriving in Philly on Monday night and spend four days with us seeing how we do what we do. You pay for your travel and lodging. We'll handle everything else. I'll even take you out to dinner one night in Philly to "talk shop" and socialize with some of our team members.
During your time with us you will:
Attend our All-Hands Company Brunch on Friday, where we reward and recognize our team, nurture our culture and share company good news
Sit in on our Revenue Team Meeting and hear firsthand how our sales process works to produce three to four new clients every month
Listen to our daily stand-ups and weekly retrospectives to learn how we use Agile and Kanban to deliver client work on budget with each and every client
Join us for our weekly Directors Huddle and hear how our leaders keep clients and team members happy every single day
Sit in on a Management Team meeting and learn how we leverage the power of the Rockefeller Habits Management System to keep us on target for quarterly and annual goals.
Join us for a new client kick off meeting, if one's scheduled during your time with us, and you'll see how we on board new clients and get their programs off to a turbo-charged start
Listen into our internal marketing team meeting and you'll hear about the inbound and outbound marketing tactics we use to drive leads for our business
Participate with our Revenue Team (Sales Guides) on Discovery Calls and Diagnostic Sessions with prospects
This is going to be one of the most immersive and educational experiences of your lives. People who attended the last Agency Week had this to say:
"I spent a week with the team at Square 2 Marketing. We learned more in that week than we learned at all the other conferences we attended all of last year. It was fantastic!" Anne Marsden, CEO, Marsden Marketing
"What we learned in just a few days saved us literally months of work and rework. I would do this again in a second." David Houston, President, Delta Marketing Group
"Who do you want to learn from, the FIRST Diamond HubSpot Partner or some traditional agency consultant who doesn't know much about running an inbound agency? I wanted to get help from the top inbound agency and Mike delivered." George Zlatin, CEO, Digital Third Coast
If this sounds like something you'd be able to use to grow your agency, just apply below. We'll review all the applications and let everyone know if they've been selected by October 1st, allowing plenty of time to make your travel plans
Hoping to see you in Philly in November!