Work With Other Marketing Agency Owners To Make Real Progress With Your Agency
Finally, A Group For Inbound Agency Owners To Set Goals, Hold Each Other Accountable And Drive Growth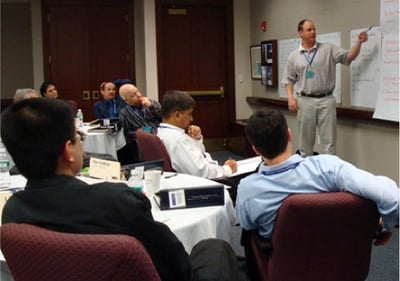 Mastermind Groups offer a unique combination of:
Brainstorming
Education
Peer accountability
Support in a group setting
Participants challenge each other to set powerful goals, and more importantly, to accomplish them.
Our Mastermind Group meets monthly for two hours via video and teleconference. Each month we start with a quick check-in with all members and then we'll address specific issues our members are facing.
Members submit issues and challenges in advance. During the call, we clarify the issues with questions, and then provide actionable advice and guidance before wrapping up with an accountability plan. The group requires commitment, confidentiality, a willingness to both give and receive advice and ideas, and the ability to support each other with total honesty, respect and compassion.
To join the inaugural Inbound Agency Mastermind Group, complete the form here OR for more information on the group, email me directly and I'll be happy to answer any of your questions.