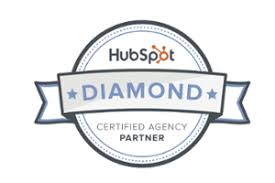 I've been reading a handful of celebratory announcements on social media highlighting the ascension of several agencies to Diamond or Platinum status in the HubSpot ecosystem.
This is an accomplishment, no doubt, and one any agency should be proud of but as HubSpot's first Diamond Partner, I can assure you that status is no guarantee of success, nor is it a measure of an agency's ability to perform.
When you think about it, partner level status simply means you're handling a certain level of business with HubSpot as the marketing automation platform. It signals that you have acquired a certain number of HubSpot clients. The number required to achieve partner level status is not particularly high. Silver only requires $1,125 in monthly managed licensing revenue and that you sold the same $1,250 in licensing revenue. That means you can get to Silver by selling ONE nice Pro level client. That hardly qualifies you as an expert.