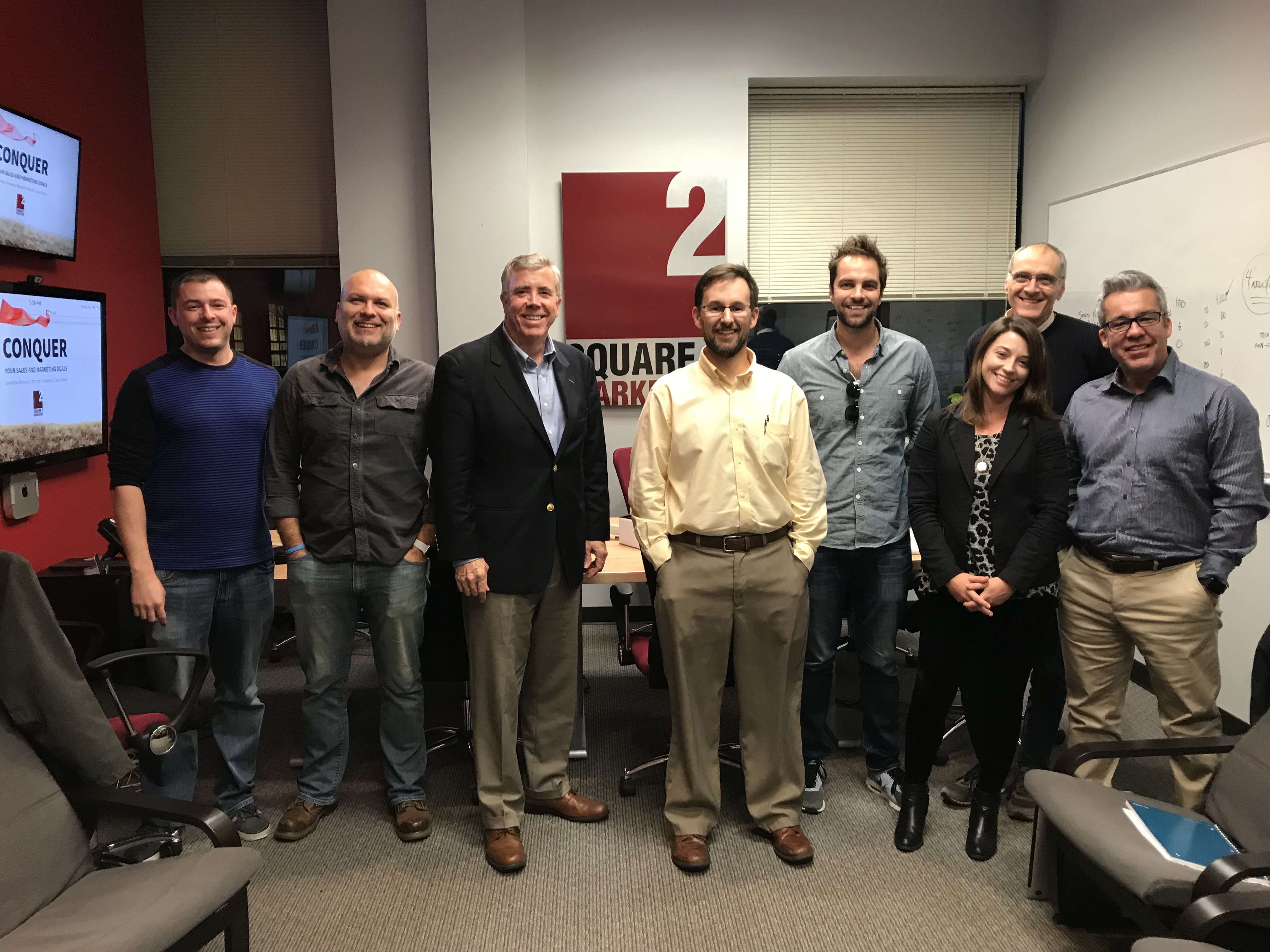 Last week we hosted eight inbound marketing agency owners from as far away as Milan, Italy at the Square 2 Marketing offices for Agency Week 2.0. This is the second time we've opened the doors at Square 2 and allowed agency owners to see a true "behind the scenes" at one of the largest of HubSpot's partners.
The experience was a truly immersive experience and there is no simlar educational opportunity for agency owner coaching on the planet.
The owners came to meetings, listened in on prospect and client calls, sat in on internal planning meetings and attended company-wide creative sessions. Their agenda included sales, marketing, client services, creative, project management, agency-wide retrospectives and our all-hands Friday brunch session.