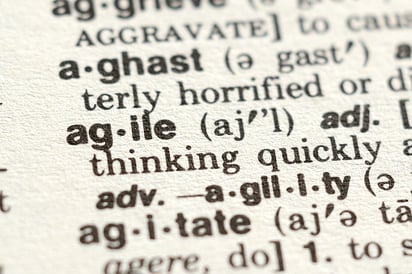 You're back from Inbound 16, Thanksgiving is behind you and you're all in on taking your inbound marketing agency and making it 100% agile.
You attended a few sessions, spoke with some other owners about agile, you did some research, it sounds like the answer to your prayers. Slow down Speedy Gonzales, there are a few things to think about before you start down this path.
Not every agency is ready to move to agile. Not every agency is going to see the benefits from moving to agile. Not all your clients are going to see improved results by you moving to agile. Agile is not right for every agency and every agency owner. However, some of you are ready.
Here are five ways to know if your agency is ready for agile marketing.
You're Killing It with Inbound and Getting Clients Leads
This should be your top priority. Today there are thousands of inbound agencies but only a handful know how to get leads for their clients and less know how to help their clients close those leads. This should be your top priority. Until you're great a getting leads for your clients, everything else, including agile should take a back seat.
Once you're sure you can replicate a delivery process that produces business results for clients, then you want to look at how to drive efficiencies into that process. Moving the agency to agile and Scrum is going to put pressure on those delivery processes—that's why it needs to be solid before you move to agile.
You're Working Hard but Not Making Enough Money
Inbound agencies are labor intensive. It takes people to deliver inbound engagements and people cost money. If you're producing leads and everyone is working hard, but you're not seeing enough drop to the bottom line, then moving to agile might be the right move for you.
A move to agile won't produce profit improvements in the first month. It took us almost 12 months to see an impact on the bottom line. That doesn't mean you won't see improvement sooner, but I want you to be aware of the time associated with working out all the wrinkles and realizing the goal of improved profit.
You Have a Process and Systems Approach to Your Agency
A lot of agency owners have trouble thinking about their shops as factories. But inbound agencies need to have some factor mentality. Like it or not, you produce stuff. You produce stuff on a daily basis. The more efficient you are at producing that stuff the more money you make—thus the factor mentality.
Actually, you'll need to create a healthy balance between factory and creative shop. Inbound agencies are part factory and part creative shop. The processes and systems support the repetitive nature of what we do and the creative aspects need to be built by the teams delivering the engagements so they can add creativity into the day to day delivery associated with the blogs, websites, emails, social posts, etc.
You Love Your Team and They Love You
Agile is great, but if you're planning on doing any major construction on your team, then I'd wait. Team changes represent one of the most significant issues that impact the pace of change within the agile initiative. You want your team to be as stable as possible for as long as possible to see the biggest impact from moving to agile.
It's likely that you'll have to deal with some team related changes during your deployment of agile and Scrum, but planning to limit this is going to be very helpful. We've seen a single team member change send an agile team back to the drawing board for months and we've seen their velocity impacted by as much as 30% after swapping out a single team member.
You've Thought About What Deploying Agile Would Mean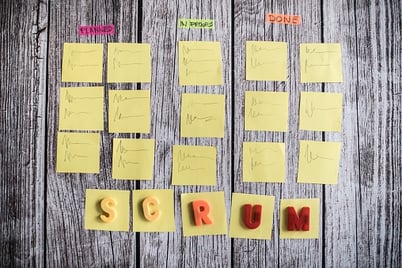 I know you've thought about it. But did you THINK THIS THROUGH? It's going to be disruptive. It's likely some people won't like it and leave. It's likely that some clients won't like it and leave. It's going to require you change systems, software, processes and it's going to impact your ability to deliver your engagements.
I'm not trying to talk you out of it, just preparing you for what might be coming down the path.
Once you're prepared, you'll be set mentally to deal with the challenges, have the patience to let it play itself out, and be able to communicate to your team what they should expect over the next six to 12 months. With all this prep work behind you, now you're ready to go all in on agile.
Agile marketing is not the easy button. There is no special sauce for helping you make more money or get clients better results. Moving to agile is hard work. It took us almost 12 months to get good at it and we're still working on it. If you're not fully committed to this continuous improvement approach to agency operations moving to agile is not going to produce the outcomes you're looking for.
Start Today Tip – Run through this list and make sure you're ready to move to agile. Moving to agile prematurely can produce the opposite results from what you're looking for. But assuming you're ready, you need to start with a pilot first, even if it's a small pilot team. Give them all the resources including technology, training, and tools. Let the pilot run for as long as you need to feel as if you've uncovered all the issues and challenges. Then you and your crew will feel confident that moving to agile will allow you to make more money, generate better results and give your team a more fulfilling professional experience.
Agencies 2 Inbound – Helping You Go ALL IN ON Inbound!