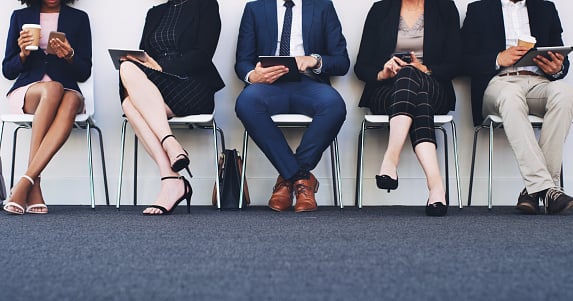 In my travels, I've met two kinds of owners: those who love sales and hate taking care of clients, and those that hate sales and love taking care of clients. When I force owners to choose one over the other, they always laugh and honestly pick the one that they enjoy the most.
It's extremely hard to do both jobs at once. You generally end up doing both jobs in an average way, instead of one in an amazing way.
To fix that you really have to pick one or the other. Today's article focuses on those of you who are opting to take care of clients because that means you'll need to hire someone into a sales role or move one of your current team members into that sales role.
Here are six actions you should take before you do either.
1. Define Your Sales Process
Do you have a documented sales process? Do you have one that is on paper? Is it one that has ALL the steps and references to all the communication and touchpoints from the time someone expresses interest in your agency all the way through to getting the signed agreement back from the prospect?
If the answer is no, then you don't have a defined sales process.
This is critical. If you've been doing sales, then start documenting what you've been doing. I like to use the flowchart metaphor because the opportunities do flow through our process. I like visuals, so our process has boxes for events like calls or meetings and identifies every email, every piece of content, every follow-up, and even post-close follow-ups.
We work on this process almost weekly. It identifies areas that appear to be weaker than others. It talks about parts of the process that could perform better. It upgrades parts of the process that should be tighter.
These rhythms are important. They will be even more important when you hire or promote someone into this role. Working to continuously improve your sales process is a big part of running an agile agency and using data to make process changes that improve your results.
2. Create Sales Metrics
Speaking of data, you'll need metrics and dashboards in place to track progress for your new sales role. Closed deal and revenue goals just aren't enough to give you visibility into how your process and how your new salesperson is performing.
We recently redid our HubSpot Sales Dashboards to better reflect sales metrics at Square 2. This dashboard has 19 different panels with data around MQLs generated this month vs last month, SQLs generated this month vs. last month, sales opportunities this month vs. last month and data on our conversion rates across the buyer journey and across our sales process.
These metrics are critical to helping us quickly see the impact of our marketing on sales performance but also the health of our pipeline, the performance of our sales process, and our ability to forecast new business this month and next month.
3. Get Your Sales Technology
Sales tech like CRM systems used to be a "nice to have" for most agencies. Today, it's a "must-have." Yep, I'd recommend HubSpot's SalesHub, but you could easily use Zoho, Infusionsoft, or any other small business tuned CRM system.
Even if you have one salesperson or even if you are the only salesperson, you need a CRM to automate repetitive tasks, keep the sales process tight, document your sales process and get data on the performance of your sales process and salesperson.
Today there are many different sales tech tools you could consider, but keep it simple, focus on the CRM and you'll be right where you need to be when adding a new tech stack option present later on in 2021.

4. Build A Sales Training and Onboarding Plan
If you think you can hire a professional salesperson for the agency and turn her loose, think again. Even if you promote someone from inside the agency, she won't thrive without training and onboarding. I've hired many salespeople and this is a lesson we learned the hard way.
If your hire is from the outside, you need an onboarding plan that immerses them in the agency. The most important asset salespeople need in the agency world is client stories. The only way to get those is to let the salesperson learn them first-hand from the people delivering your services to clients.
This might take longer than you want but these stories are critical to getting prospects to feel safe and that is the salesperson's number one job.
In addition to the stories, training the new salesperson on your process is just as important. There is no room for freelancing here. They should stick to the process down to the last letter, especially in the beginning.
Train them on the process, train them on the tools, train them on the vocabulary, and train them on the technology. Then, role play the entire process 10 times before you turn them loose on their own. After the role play, ride shotgun with them for a month. Then move to a secondary role for another month. It might sound like a long time, but it's necessary.
Only then would I even consider making any changes based on your new salesperson's feedback and input.
5. Create The Sales Tools
If you're following your process, then you have a collection of tools you already use in the sales process. Tools come in all shapes and sizes. You can have email templates, educational content, videos, presentations, even private website pages that your new sales rep should be using inside your sales process.
In addition, there are tools for meetings that make up your sales process. For example, in our initial Discovery Call, we have qualification questions and qualification scorecards. In our Diagnostic meeting, we have a diary with over 100 questions that we typically work through with the client. In our Recommendations Session, there are assets for the slide deck that the sales rep would need to use.
There are probably more tools than you're even aware of and there might be new tools that you need to execute your new sales process. Make sure you have an inventory of these tools and your new rep gets acclimated to them quickly.
6. Develop Your Sales Compensation Plan
This is a big area where it's easy to step into it. You're thinking, "I'll pay a commission on new business, so a percentage of the new retainer will go to the sales rep" and "I'll pay her each month the client is with us."
It sounds pretty straightforward and easy, but it's the wrong comp plan for digital agencies.
What's primarily wrong with this is it doesn't incent the rep to close new business. It does incent them to keep the client around, which isn't bad. However, it's not their job, but rather the client services team's job.
The sales rep is supposed to be looking for new business. To fix this, we pay the sales rep a monthly bonus based on target attainment. Each month we have a new business target. If they hit it, they make the bonus. If they miss it, they don't. If they blow it out, they can see their payouts accelerate.
It's important for reps to have uncapped upside potential. This delivers that. You can also make missing the target less impactful by just paying out a reduced bonus. That would be up to you. Reps are supposed to sell, month in and month out. Their comp plan should align with that behavior.

7. Create A Sales Management Plan
It's not enough to hire someone and let them loose. You're going to have to manage them. Salespeople are notoriously independent. But keeping an eye on them is important.
One way to do this is with the shadowing program I outlined above. They shadow you for the first month, you shadow them for the second month, and in the third month, you step to the background and are there but much less involved.
By the fourth month you should know if they're ready to fly on their own.
I'd also set up some daily huddles. These 15-minute sessions, first thing in the morning, allow you to get set for the day. What did we accomplish yesterday? What are we going to do today? What obstacles are in your way? That's it.
I'd also schedule an hour Revenue Team meeting once a week. I prefer Fridays, where you talk about marketing, sales, and everything revenue related to marketing and salespeople. Review the metrics, adjust, discuss campaigns, get feedback from the field, and set priorities for the upcoming week.
Now when Monday rolls around, everyone is ready to go for the week.
Adding a salesperson or sales team to your agency is going to help you grow if you execute it properly. Follow the tips and guidance provided here and you're sure to make fewer mistakes than we did.
Start Today Tip – Consider moving someone from client services into the sales role. This is the easiest way to ensure your client success stories and details from client engagements get into the hands of your salesperson. Of course, this means finding someone in client services who wants to move to sales. If you can't make this move, consider hiring from client services at another agency into your new sales role. Most agency stories are fairly portable and with this perspective, they should be able to represent what the agency does quickly. Then focus on teaching them your process, how to apply your tools, and most importantly how to qualify OUT. You want to get people out of your process early and often so you spend most of your time working on solid opportunities. Good luck and good hunting!
Agencies 2 Inbound – Helping You Grow Your Agency Beyond Your Expectations!