AND How To Deal With Them Proactively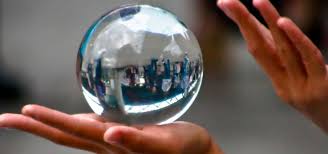 One prediction that I am 100% confident in is that the agency world is changing at a pace never before seen in our lifetimes.
What we do today is not going to be what we do in five years. How we do it today, is not going to be how we do it in five years and what our clients want from us today, is not what they wanted from us five years ago.
If inbound agency owners are not planning on how to keep up with the coming changes then your business is in grave danger. One of the entrepreneurs I used to work for had a saying, "you have to create the business that is going to put you out of business." When you look back at Blockbuster, RadioShack and other businesses that failed to identify trends and then change their businesses accordingly then you know how those stories end.
I want to make sure that you don't turn into the next Blockbuster Video. Here are some of the boldest predictions for your consideration.
Prediction 1 - Competition Will Increase Dramatically
I know, it's not much of a prediction because it's already happening. Today there are more inbound agencies than ever before and there are more digital agencies than ever before in history. People are not closing their shops but rather they're opening more shops. The economy is great, businesses are investing in marketing and people are taking advantage of the complexity in marketing tactics and the influx of new technologies and new tactics to drive leads.
Unless there is another major recession, this is not going to stop. Competition is going to be fierce and with an uneducated buyer (which we have), it's going to be more and more difficult to help clients understand why they should hire you vs. your competitors. What this means is your company is going to have to be different. You're going to need a more compelling story to tell prospects. You're going to need a better sales experience. You're going to need to offer different services. You're going to have to do something to help you stand out in the massive sea of other agencies who look like you, sound like you and do exactly what you do.
Prediction 2 - Commoditization Of Services Will Increase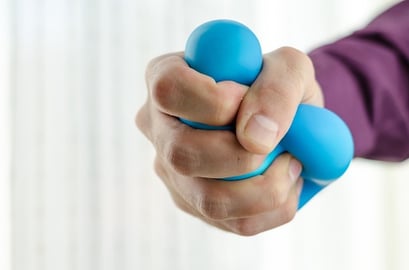 When industries become highly competitive the consumer usually sees dropping prices. The more people out there competing for the same business means you'll start competing on price. Does this sound familiar? "We can do everything they can do for $5,000 a month vs. their quote of $8,000 a month."
Can you really do $8,000 worth of work for $5,000? Or are you just cutting your price to win the business? What about that $3,000 a month in profit that you handed back to the prospect? How are you going to make that up? What are you planning to do when they realize you're not doing enough to generate the leads they expected? Are you going to ask them to invest more? Nope, you'll over service them at a loss until they fire you, leaving you with a bad reference in the market. Been there, done that, TWICE! But everyone is doing it anyway.
Having done that before, I'm begging you not to do that. Don't lower your prices, understand your value, stick to your guns. If all the agencies behave like professional services firms should, we all would make a lot more money. Ever hear about a lawyer who lowered their retainer? What about an architect or engineering firm? What about a doctor? Do docs lower their fees to perform your operation? You should consider all of this when doing your next proposal. What is the true value of the work you're doing for that client? It is much more than whatever you're charging, so charge them appropriately.
Prediction 3 - Consolidation Is Going To Pick Up Speed
You're already starting to see it. Agencies who are having trouble retaining clients, servicing clients or getting new clients are looking for haven with bigger more established agencies. Agency owners who are tired of making it work are looking for easier and safer paths forward. Bigger agencies with services deficiencies are looking for companies who can fill those gaps. Family offices with money to invest have already identified this space as one ripe for a rollup.
In a few years you won't be competing against companies your size, a little bigger or a little smaller. You're going to be competing against major agencies with offices all over the country, a full suite of service offerings and a wide variety of technology options. They're going to be doing things for their clients that you can't afford to do. They're going to be offering clients services that you don't know how to offer. But the most concerning part of consolidation is that bigger is safer. Companies feel safe hiring the biggest. Once there are a handful of big agencies, being small is going to mean a much tougher road.
Prediction 4 - Inbound Marketing Won't Be The Same In 12 Months
Inbound marketing, which was a differentiator and part of a very interesting story two years ago, has been degrading as a part of the story consistently for the past few years and will continue to degrade. It's already no longer a methodology that anyone can explain. What is the difference between inbound marketing and outbound marketing when inbound includes paid advertising, account based marketing and remarketing? I really don't know.
At this point, what makes the most sense to me is to remove all the methodology labels and create custom solutions for each business based on their company, their industry, their teams, their needs, their funnel and their specific revenue goals. These solutions pull from ALL tactics including tactics that stretch out of marketing and into sales. How do you get more people to know you, want to talk to you, engage with your sales team and sign paperwork? The methodology is no longer part of the conversation.
Prediction 5 - Pay For Performance Will Be More Common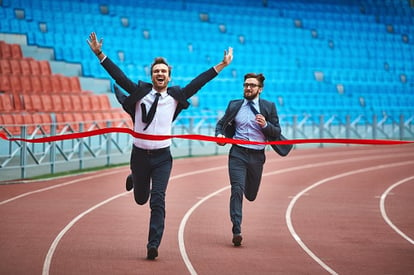 I've written and predicted this before. It's inevitable as marketing becomes more automated, more programmatic and more reliant on tools like Facebook and Google. Progressive agencies are going to figure out how to programmatically deliver leads and start asking for only a pay per lead compensation model. It's already here. Now there are conditions in play and I still think the client is the biggest impediment to running pay for lead programs. However, more and more clients are going to sign on and behave accordingly to get a performance based program.
You should start testing programs like this immediately, especially with clients who have been with you for a while. It's a great retention strategy and you know who to offer this to based on your previous experience with them. In case you're not clear, only offer this option to your best clients.
Next, test several types of programs. You can go all in and only get paid on leads generated. You can go reduced retainer with a bonus for leads generated. You can go retainer with an upside for lead goal attainment. You can consider revenue share for leads generated but in my opinion, that would require you to be also working with them on sales enablement, so you're positive their sales people are handling leads appropriately.
Prediction 6 - Differentiation Will Be Key
With increased competition and downward pressure on pricing, how you stand out is going to be everything. Think you stand out now? Think again. What do you say about your agency that NO OTHER AGENCY ON THE PLANET can say? You have great people, nah. You have great processes, nah. You use agile, nah. You have happy clients, who doesn't. You're a Diamond/Platinum/Gold partner, who cares? You have sales services, so what? This won't be easy, but it's a requirement.
In fact, the more you can say about your agency that no one else can say the higher price you can charge, the more deals you'll win, the more people you'll hire, and the more money you'll make. Those are a lot of important aspects of running a successful, growing agency. There's not one single element of your business that is as important as this. It needs to be on your website, integral to your sales process and something every single team member can repeat without pause.
Now the challenge. Tell me what makes your agency special? Really! Comment here about how unique and differentiated your business is. I'll let you know, based on all the agencies I know and I've talked to, if your business is actually remarkable and appropriately differentiated.
Prediction 7 - Manufacturing Will Be The Hot Vertical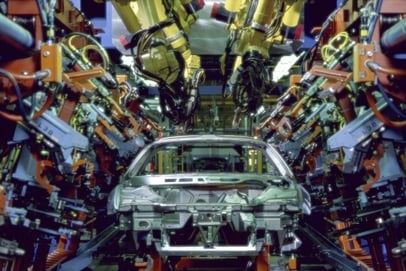 A lot of progressive agencies have noticed that manufacturing companies are starting to realize their marketing is from the 90's.
This is a huge vertical in our country and it offers agencies a tremendous opportunity to focus. I've seen a number of well known agencies decide to make this their focus and their execution is already active. If you're in this space, get ready for competition. If you're looking for a vertical, this one might be taken.
Verticalization has a lot of positives. Focusing on a vertical as an agency is a great idea. It helps you hire, it helps you go deep understanding an industry, it's going to help onboard clients more quickly and you should be able to get results for clients faster. Verticals come with risks too. If the vertical crashes, so do you. Hot verticals attract more competition. Working in one vertical can sometimes limit your creativity as you roll out similar solutions for client after client.
Regardless, there will be an increase in the number of agencies specializing in particular verticals. Keep that in mind as you plan out your own marketing attack.
Prediction 8 – Getting Leads For Clients Won't Be Enough You'll Have To Close Those Leads Too
I've been making this prediction for the past few years and this is 100% derived from personal experience. Time and time again, we drive leads for our clients. Five times improvement, Ten times improvement, even higher increases in leads after our program when compared to before we worked with our client, and revenue never increases.
If you haven't heard this yet, just wait you will. Today it is not enough to get leads for your clients. Today you have to help them turn those leads into new customers and revenue. This means you and your team are going to have to help clients with sales process, sales communication, sales techniques, sales coaching, sales management, sales technology, social media for sales and content for sales teams.
The more progressive clients are going to be asking you during their agency evaluation process whether you can help them with sales or not. Now that there are agencies who offer full click to close solutions, you'll need to partner with them or run the risk of getting less from your agency.
I'm a big believer in trying to skate to where the puck is going to be, instead of where it is right now. This has always allowed Square 2 Marketing to be slightly ahead of the pack. This is getting harder and harder and it's requiring bigger, bolder moves to be a leader in a very crowded and confused industry. Embrace these predictions and make sure your agency is positioned for the future, today.
Start Today Tip – To stay ahead, you have to work on those aspects of your agency that position you to be ahead. My advice to you is to carve out time and a team to help your agency adapt and continue to stay close to the changes going on in the industry. Test and experiment with the tools and techniques you need to position your agency as different, better and more progressive than everyone else. Look at other industries for inspiration and keep in mind a quote that one of my more entrepreneurial managers once told me, "You should create the business that will put you out of business." Get to work. It won't be easy, but it will be mandatory.
Agencies 2 Inbound – Helping You Grow Your Agency BEYOND ALL YOUR Expectations!