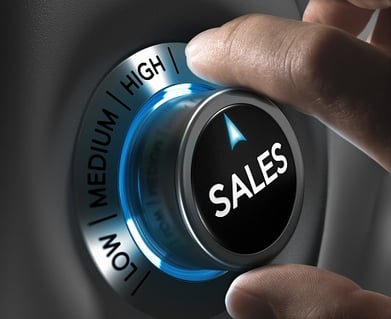 It sounded good on paper, right? We'll sell inbound sales services and sales technology just like we sold inbound marketing services and marketing technology. We'll get bigger retainers. We'll keep our clients longer and we'll be even more valuable to them—helping them close the leads we generated for them.
How's it going? It's been almost a year since HubSpot rolled out their Growth Stack, Full Funnel concepts. They've been training agency owners to sell sales enablement services and sales tech but from what I've seen and the many conversations I've had with agency owners, it's been a slow go.
At Square 2 Marketing, we've been delivering sales services for the past 10 years. We have a sales practice and people who have expertise in planning, delivery and optimization of sales enablement. It's not easy and it's completely different than marketing.
Here are 8 upgrades for you to apply at your agency to help with the transition from marketing to sales and beyond.
1. Physician Heal Thyself, Your Own Sales Process
There are thousands of agencies who say they offer sales services but most of them don't have a sales process for their own agencies and most of them can't create steady lead flow for their own businesses—but here they are teaching sales enhancements.
The best way to get good at sales is to apply it on your own agency. You should have a remarkable sales process by now. One that makes your prospects feel safe, one that guides them through a series of steps, one that gets them talking about their challenges, one that positions you as their advisor and one that regularly turns leads into new clients.
Upgrade number one is to get this in place for you first. Then work on replicating something similar for your new sales enablement clients.
2. Create A Set Of Common Metrics To Measure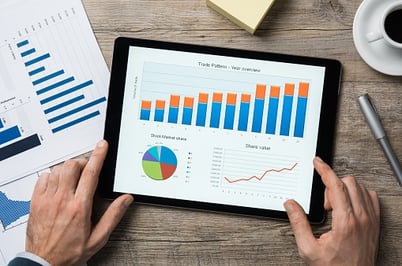 Marketing is a science. Sales is a science too and that makes revenue generation 100% scientific. Just like the metrics you track in the marketing engagement you need funnel metrics for your sales engagements.
Start with the basics. The conversion rate from MQL to SQL and then the conversion rate from SQL to Sales Opportunity. I'd also want to track the overall numbers of MQL, SQL and sales opportunities you need to hit your new revenue goals. Now push farther down into the funnel and track the percentage of sales opportunities that make it to proposal stage. This also measure the quality of your leads in the funnel and then tack the percentage of proposals that close.
Add these new metrics to number of new clients, total revenue generated in the month and the average revenue per new client. Then wrap up the metrics package with the length of the sales cycle from first click to close. Make sure that number is going down month over month.
3. Consider ABM A Sales Enablement Program
There aren't a lot of tactical programs that align sales and marketing better than account based marketing. Typically marketing builds the program and sales executes it but the two teams should work very closely together. Finally, a program that forces them to work together.
As an agency, you can take advantage of this and deliver marketing and sales services bundled into one executable engagement. Make sure you know what you're getting into with ABM. Consider getting certified before you start selling it to clients but it's a perfect crossover tactic to take you out of marketing and puts you in front of sales.
4. Tighten Up All The Communication
This might seem a lot like marketing but beauty is in the eye of the beholder. Upgrading the communication being used by the sales team is a great first project for your sales practice. Simply collect and map out every single email being sent to prospects. Then streamline and upgrade every single touch point along the way.
Give the sales team an opportunity to customize or personalize the emails so they are in context to their actual conversations. Collect feedback on the performance of the emails from the sales team. This means building in a feedback loop so they tell you what's working and what's not, but it also means tracking the performance of the emails quantitatively with data.
5. Don't Disconnect The Technology From The Services
You don't' need CRM to execute sales upgrades but it helps. You don't need marketing automation to execute inbound marketing but it helps. Make sure your clients understand the pros and cons of making sales improvements without the right tools and help them understand the advantages of using technology. The HubSpot CRM and Sales Pro tools are extremely inexpensive when you compare the cost with the insights and value the tools deliver.
Plus, almost every technology implementation or configuration should come with at least some conversation about services you could help with. Email development, sales process redesign, customer journey mapping and more.
6. Add Advocacy Into The Mix
If you want to make a big impact in a short amount of time and you want to drive their sales KPIs early in your engagement then consider working with them on a customer advocacy program. Advocacy marketing is big and getting bigger. It leverages your current customers in the sales process and has a dramatic impact on increasing close rates and shortening the sales cycle—just to name a few measurable improvements.
Consider the effect of having more customer reviews, more referenceable clients, more case studies and more success stories but what about having your customers participating in the sales process to help your prospects feel safe about hiring you. It's big impact for little effort.
7. Get Good At Training The Difficult To Train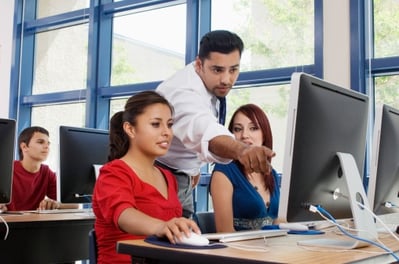 Ever done any work or had any experience with sales teams? They can be one of the most challenging groups to train. You're going to have to get good at training them eventually. Rollout of the new sales process needs training. Installation of a new CRM needs training. Start recommending they use new tools and you'll be training them on this too.
If you want to mitigate the risk of falling on your face in front of the sales team then consider doing pilots with all your programs. A pilot program allows you to work with a smaller more motivated group and then leverage them in the training. Before you know it, your clients are training themselves. They're championing the program and you're simply the smart agency owner who helped them see the light.
8. Practice Change Management
Let's be honest. All the recommendations above and any of the sales services you've heard about requires a change management exercise at your client. This won't be easy. There will be people who don't want to change, who are going to try to sabotage the effort and who won't be as cooperative as you need them to be. Change is scary. You'll be pushing them to change.
Simply understanding this allows you to adjust your delivery accordingly. Don't expect everyone at your client site to roll over and be model students. You'll have to work closely with your champions and executive sponsors to get support and to use consequences if people don't act positively. Once you go through this a few times, you'll be better equipped to handle it.
It's likely your background isn't sales consulting. Most of us have backgrounds in design, websites, search, PR or general marketing but most of the agency owners I know have very little experience selling and most of them actually hate selling. Thinking you're going to start telling other companies how to sell might be a stretch.
However, just getting clients leads isn't going to be enough in the future. You're going to have to start helping them close those leads, you better get started sooner than later.
Start Today Tip – You do have another option. Instead of you learning new skills and then having to teach your team how to deliver sales services, you could simply hire or partner with a sales consultant to work for your agency. Been there done that. While it didn't work for me, it might work for you. Make sure they're delivering sales enablement as you envision it, not how they've always done it. It's hard to teach old dogs new tricks. Your tip for today is decide. Are you doing it or are you getting someone else to do it? That decision is going to allow you to focus your energies and drive decisions.
Agencies 2 Inbound – Helping You GO ALL IN ON Inbound!