Why You Might Want To Consider Working With Both Technologies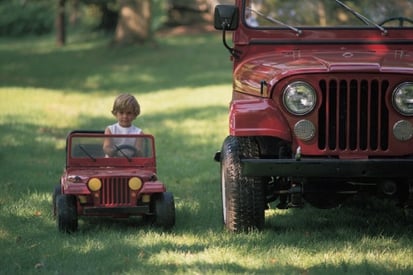 We've been a HubSpot Partner since 2009 and we've worked with over 100 HubSpot clients in that time frame. We continue to be big proponents of HubSpot. But we're also on our own journey to grow our agency, create a diverse and thriving community of clients and keep our agency on the cutting edge of marketing and sales services to ensure our clients get the best results.
Back in October we acquired a Marketo agency to help us expand who we work with and the services we offer. That chapter in our journey has been eye opening. I went to the Marketo conference last year and that further convinced me that working with Marketo clients was a strategic move for our agency. In the past 12 months (a year since last year's conference and six months since we purchased BlueBird Strategies) I've seen that plan start to pay off. I think its important for you to understand the differences so you can make your own decisions about who you work with and what you offer.
Here are the major differences between the company who buys HubSpot and the company who buys Marketo.
They Have An Internal Marketing Department
Most of the HubSpot clients have one, maybe two people handling marketing for them. These people usually report up to a VP of Sales, maybe even the CEO or President. In some cases, the marketing person is part time, meaning they have other responsibilities too.
The Marketo client is dramatically different. They have a full marketing department, usually between five and 10 people dedicated to a variety of tactical deployment programs. Because of this access to resources and team members, they're usually practicing a wide variety of strategies including some that would be outside traditional inbound marketing tactics.
They're not looking for a full outsourced marketing department. Instead they're looking for support in one or two areas. They want us to fill gaps in their existing execution. Perhaps in areas where they lack expertise, perhaps in areas where they choose to use an agency. They're not all in on inbound. They use inbound as a subset of a wider variety of tactics. It requires an entirely new storyline, set of services and services team.
They Understand And Want To Invest In Technology
Most of the HubSpot clients we've worked with view HubSpot as their initial entry into the marketing and sales technology world. A lot of them do have a CRM, very few have anything other than that. Some of them have purchased an email marketing tool and have experience using similar low end products like Constant Contact. Their investment in HubSpot is significant for them, they're price sensitive and are just starting to understand the full value of products like HubSpot.
This other community is different. They've been using technology and investing in marketing and sales technology for years. They have a tech stack (a collection of tools that work together to meet their marketing and sales requirements). When it comes to new marketing tactics like account based marketing, their first move is toward technology to make it easy. They are actively looking for ways to automate many of the repetitive tasks associated with today's marketing and sales tactics. They have a budget for tech and value its ability to drive improved performance and results.
They're Doing More Than Inbound Marketing
In our experience, most of the HubSpot customers are moving from tactics that are not producing results. Trade shows, print ads, direct mail, email list purchase and other legacy tactics are producing less and less results for companies who have relied on programs like these for years. With a limited marketing budget and a flight to efficiency, inbound marketing appeals to companies in this situation.
When inbound marketing represents 100% of your marketing strategy HubSpot is a wonderful option. But Marketo customers are executing much more exhaustive marketing strategies. They're using many of the inbound tactics but they're also using awareness campaigns, campaigns that align sales and marketing efforts and some traditionally interruptive tactics as well.
Neither approach is wrong. I've long believed that your chosen marketing strategy is going to be as unique as the individuals crafting the strategy. No two client programs look alike at Square 2 Marketing and no two clients execute in exactly the same way. So selecting the marketing strategy that's right for your business is going to continue to be a very personal decision.
They Have Bigger Budgets For Marketing
The budget is a constant conversation with HubSpot customers. They want big results with modest budgets. The relationship between results and the size of the budget is an ongoing negotiation. Early on, we want to correlate investment with results. Once we get company specific data on performance and we marry it with investment, they start to see, for $8,000 a month we'll get X but for $10,000 we can expect 1.5X. It takes time, but it's achievable.
The Marketo clients have bigger budgets, they span a wider set of deliverables and while results are important, the execution is more important. These clients are not relying 100% on their spend to produce enough leads to pull their company through a successful month, quarter or year. They've investing a variety of tactics and together they know they'll produce the results they need. This includes working closely with their sales teams to support their processes. We see more strategic alignment between sales and marketing in the Marketo community than with HubSpot customers.
They Work With More Than One Agency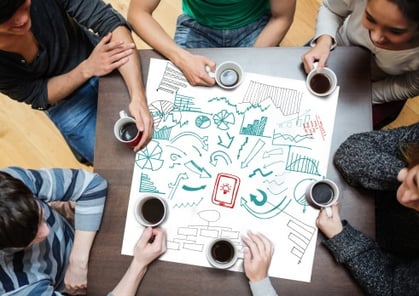 For a lot of HubSpot customers, we're their first agency or we're their only agency. Not so with Marketo customers. In most cases, they're working with a handful of agencies. This presents positives and it presents some challenges.
On the plus side, we get to interact with other smart marketing people and gain exposure into what other progressive agencies are working on. We get to focus on a narrow slice and do it well. The challenges, as you might imagine, include making sure all aspects of the marketing program are coordinated. The more people working on the marketing the more risk is introduced. If the other agencies are not good partners, you sometimes end up in the blame game, with unexpected delays or a misalignment of messages.
But for the most part, our experiences working with other agencies have been positive. Because the client has experience, they're usually good at managing multiple partners, coordinating the partners and keeping everything moving forward. It has not been a problem to date.
I like to preface a lot of what I write about so readers understand, I'm in no way making blanket statements and the observations above definitely don't apply to everyone. In fact, some HubSpot clients have look like and act like the Marketo customers I describe. But our experience working with Marketo customers has been dramatically different than our experience working with HubSpot customers and I think it's worth noting.
To support the differences, we've created two new practice areas who specialize in providing services specifically designed for these types of clients. The diversity in clients, the diversity in services and the focus on a broader client base makes us a stronger, healthier and more valuable digital marketing agency. This takes nothing away from our ability to generate leads for our clients through inbound marketing but makes us better equipped to help more people and it positions us to help more companies innovate their marketing and sales processes to produce much better business results.
That has been our mission for the past five years and continues to be our mission today and into the foreseeable future.
Start Today Tip – You must be constantly innovating your agency. One of the entrepreneurs I worked for early in my career used to say, "you want to create the businesses that will one day put you out of business." That's always stuck with me. We're always looking forward, never back. What can we do tomorrow that makes use better, more valuable to our prospects/clients, and keeps us ahead of all the other digital and inbound marketing agencies? Being technology agnostic makes us better. Offering a wider variety of services that appeal to a wider variety of potential customers makes us stronger. Looking at the services we offer and improving them every single month makes us better capable of getting results for our clients. It's not easy, but it's required.
Agencies 2 Inbound – Helping Agencies Go ALL IN ON Inbound!