New Business Remains The Biggest Obstacle To Growth For Inbound Agency Owners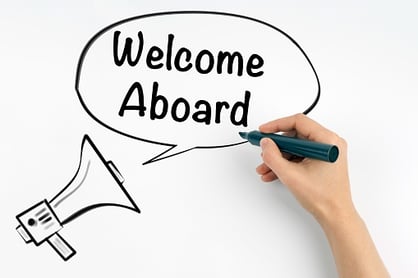 Anyone even close to the agency life knows that agency new business development, sales and getting new clients is the life blood of the agency. It's not an inbound marketing agency challenge, it's a challenge for all agencies everywhere.
I hear it every day.
"We lost a client and we don't have any new ones coming on."
"If we could just sign a couple of new retainer clients, we'd be great."
"I have to cut costs because we can't sign any new clients."
What's going on? We're the ones who are supposed to be the experts at attracting new eyeballs to our businesses, helping those people get comfortable with our companies and then getting them to sign our agreements. Right? Clearly there appears to be a disconnect. But someone is closing business. At Square 2 Marketing, we close between three and five new clients a month. I'd like to think that qualifies us to know what we're talking about and if we can do it, you can too.
Here's exactly what you need to do to start brining on new clients in the next 60 days.
Make Sure Your Agency Story Stands Out
It used to be that being an inbound marketing agency made you special. Today there are 3,500 inbound marketing agencies. You're not special anymore. It used to be being a tiered partner of HubSpot made you special. Not anymore. It used to be providing social media services made you special (10 years ago), not anymore. You see where I'm going with this.
If you don't know what makes you special, neither do your prospects. All inbound marketing agency new business development starts at the top. Why would someone want to work with you vs. any of your local competitors or national lookalike agencies? You must be able to answer that. You must be able to articulate that to your prospects. That story must be the focal point of your website and your sales story too. Most of the agencies I speak with are very weak in this area.
Please folks, don't tell me your people make you great, or your experience makes you great, or the level of attention you provide is excellent. These are not interesting enough to move the needle. We're talking about major components of your business that no other agency can say they do. It's going to be hard, but I know you can do it. If you want more new business, you have to fix this first. If you need help, I've been making our client's businesses remarkable for almost 15 years.
You Need More Leads
If you don't have leads, you don't have new business. At our shop, we sift through the leads every day to find the ones we want to do business with. You have to be great at your own marketing. You should be investing and working on your own marketing every day.
I get it. Inbound leads are slow to come in and they're hardly ever qualified. I know. While you work to build up your visitors, conversions and leads there are ways to supplement the inbound leads. First, you better be speaking. You have a story to tell and a message to deliver. "Marketing doesn't work like it used to, the tactics you used two years ago, don't work anymore. Let me show you how to do marketing today."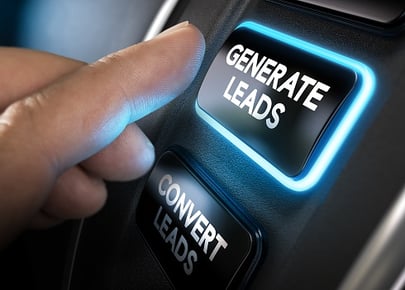 Everyone on the business side is confused by marketing and they're getting confused on the sales side too because everything they used to do—doesn't work like it used to. You have the answer. Start sharing that.
Go to local business owner groups, local chambers, local CEO and executive peer to peer learning groups. There are more of these groups than ever before, they're filled with your perfect target persona and they're all confused with regard to marketing and sales.
Offering to speak to them, offering to share your solutions, offering to help them with their challenges will get you an audience.
Think outside the box. If speaking is scary, offer a round table discussion format, where you host them and they ask you questions. This might be perfect for certain groups, especially if they're generally less formal.
Set up your own local event and invite business owners, CEOs and VPs of Marketing and Sales to the event. Team up with complimentary companies like printers, sales consulting firms, graphic design shops, or accounting firms to host the event. They invite their clients and prospects and you invite yours and you guys share the cost and the new prospects.
There are hundreds of other ideas like this, be creative and you'll see a major lift in your lead flow. Bottom line, do something. Do something different. Activity breeds activity. Doing the same thing that isn't working and expecting different results is insanity. If you need help, let me know. I drove leads for our shop long before we had an inbound marketing program for our agency.
Fix Your Sales Process
Do you have a sales process? That means a written flow chart that illustrates each step, each meeting, each email, each content item, each deliverable and the expecting timing around each of these steps? If it's not on paper, it doesn't exist. What? You say it's in your CRM. That's good but not good enough. You need it on paper to feel the experience your prospects are getting and by having it on paper you're more likely to proactive continue to add upgrades along the way—another key ingredient to closing new business.
Your sales process is going to be a big reason why people hire you. In fact, 80% of the new clients we landed in the last few months said it was our process that convinced them to hire us. The beautiful part of this recommendation is you can fix it today. You can start executing a better more designed process tomorrow and start closing deals faster and more frequently.
Start thinking about your process like this. You have two goals as a result of the different touchpoints you build into your process.
Goal 1 – you have to make your prospects feel safe. Yes, feel safe. It's an emotion, it's a feeling.
Goal 2 – by the time your process is finished, if your prospect isn't saying to themselves, "we have to hire this company." You failed.
Now everything you do, the first visit to your website, every email, every nurture, every call, every piece of content, every link, every interaction and every word you say to your prospects must be strategically designed to deliver on those two goals and those two goals alone. You should be working to make small changes to your process every single day. This email didn't make them feel safe, let's change it. This call didn't help them know why we're better than everyone else, let's change it. We're not closing 85% of our submitted proposals, let's look at why and change it. This is exactly what we do at Square 2 and I can help you do it too.
Feather In Advocacy Proactively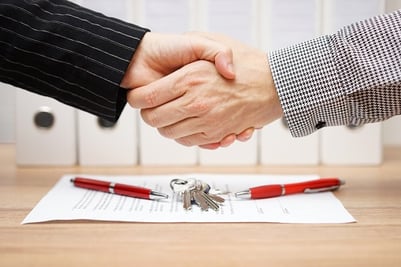 Let's just admit it. Prospects don't believe you. But they usually believe your clients. You must find a way to quickly and efficiently use current client advocacy in your process and the standard reference checks don't cut it anymore. It takes way too long, it's not scalable and how many times can you go back to the same couple of clients asking them to be references. You need a better, more remarkable way to share their experiences with your prospects—SO THEY CLOSE!
Here are two every easy to add examples of advocacy in the process. Create a short Reference Reel. A handful of videos from clients who you work or worked with you. You'll need short 30 to 45 second clips of them talking about how great it is or was to work with you, how much you helped them, what you did specifically that was so amazing. I'm sure ALL of you can grab at least three or four of these short clips.
This helps limit the requests for references, shortening the sale cycle and making people feel comfortable that you can do what you say you can do.
Next consider working with a couple of clients to have them proactively and in an unsolicited way email your prospects in the middle of the sales process to encourage them to hire you. This will feel very authentic and be extremely impressive. Who gets unsolicited emails encouraging them to move forward? It's a wow moment in the process and easy to execute. We do both of these and it works like a charm, I can help you do it too.
Ask Your Clients
I know. You need new clients now. The best place to go for warm referrals and high-quality leads is your current clients. Ask them. It might seem desperate, but it's not. Its a simple email requesting that they consider other companies like theirs who might need a similar set of services. Perhaps an agenda item on your next call. After your business is done, ask them if they know any other CEOs, business owners, VPs of Marketing or similar types of roles who might need similar services.
They simply give you the name, no introduction needed. Make it as easy as possible for them to give you the contact information and then you take it from there.
You can tell from my tone and posture that generating new business is not about one tactic but about many tactics all working together. This must be your number one priority. Sales cures all business ills and perhaps with a dedicated focus and coaching on the business development techniques discussed here, you'll quickly add new clients to your agency and I'm sure I can get to that goal of one to two new clients a month!
Start Today Tip – This is such a hot button that we recently launched a brand new New Biz Dev Cohort that is ONLY focused on helping agencies close new business. We work on sales process, sales communication, understanding how to get prospects to say YES and all the stuff I shared in this article above. If you're interested, I'll share the recordings from previous sessions, giving you extra guidance for FREE and I'll commit to working with anyone who joins independently of the Cohort meetings to help your agency individually. I'm so confident I can impact your top line revenue, I'll GUARANTEE it.
To get started, click the button Join A Cohort Today and select the New Biz Dev Cohort option on the drop down at the bottom of the form. I'll take it from there.
Agencies 2 Inbound – Helping Your Agency GROW BEYOND ALL Expectations!