Understanding How The Inbound Marketing Tactics Work Together Is The Key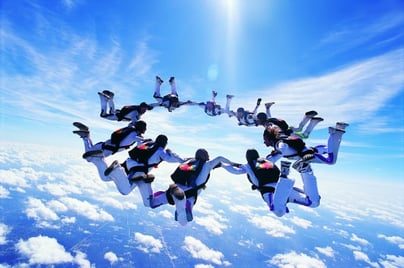 I've done a lot of talking and a lot of writing about inbound marketing, running an inbound marketing agency and how inbound agency owners should be thinking about their shops. Most of that content has ignored the specific tactics we're all executing. These include websites, blogging, content creation, social, search and email marketing.
I've always had the position that everyone knows what the tactics are and how to execute them. My theory has always been that programs fail or underdelver when the strategy or the tactical orchestration is missed or done incorrectly. I still believe that.
But for the first time ever, at Inbound 17, I'm going to be talking about the tactics and how they're used to predict results and get results for clients at Square 2 Marketing. It's going to be special. If you're attending and you should be (we covered that two weeks ago) and you still need to register, the session is filling up fast. Click here to grab your seat.
Here's an overview of the "must see" session.
Why You Have To Predict Inbound Marketing Results
You don't have to predict results. You can continue to deploy tactics for your clients and hope they work. But HOPE is not a strategy. I'd prefer to have some idea of what to expect from what tactics and make sure I have enough tactics to drive the results being expected by our clients.
I prefer to know we've configured the program correctly at the start. I prefer to know the client has invested enough money in the program for us to do enough to drive their expected results. I prefer to have some expectations around what results we're expecting and when. I prefer to give the client a sense of security around our ability to get them results and that we're practicing a specific methodology.
But perhaps most importantly, I like to position our agency differently from most of the other inbound agencies who seem to be much more comfortable talking about the "stuff" they're going to deliver, as opposed to the results they're going to generate. In my session, I'll go into the details about how this impacts our sales effort, how it impacts our engagement and how it helps us differentiate our agency.
How We Predict Results
We have a collection of tools we use to help our team and our clients predict results, track results and then respond to that data. Most of these are readily available. They consist of spreadsheets we've created, predictive models (advanced spreadsheets), software like HubSpot and other data tools like Databox. In this session, I'll show you some of what we use, but these are available to anyone who's interested in taking this approach with their agency.
Strategy Behind Predicting Results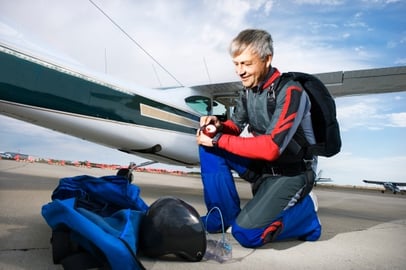 What I mean by this, is that marketing and sales strategy are a big component of being able to successfully predict results. If you don't have your marketing strategy down on paper and if you don't have your sales process documented in a way that allows you to iterate it regularly, then the predictions around the success of the tactics are probably going to be inaccurate. That's how important this element is to the program's success.
In this session, I'll show you exactly how we get clients to invest in strategy and how we look at it today. It's different than we how we deployed it last year and what the deliverable needs to be when it comes to making the tactics produce the results the clients are expecting. This is a step that almost everyone skips and it's critical to successful inbound marketing.
Connection Between Strategy, Tactics and Results
Having done hundreds of engagements for clients of all shapes and sizes, I think we have a repository of data and experiences that make it easier to predict results. But the methodology we use is straight forward and anyone could do something similar.
Specifically, we look at the business goals of the company we're working with and back in (mathematically) to the number of leads they need to hit those business goals. We compare their current metrics with the metrics we're going to drive for them.
For example, if their current site wide conversion rate is .02% and we need it to be 2.5% to drive the needed number of MQLs, then we'll have to deploy enough conversion related tactics to drive up that conversion rate. We apply that thinking across several KPI areas. In my session, I'll go through each of these with attendees.
Predicting Marketing Results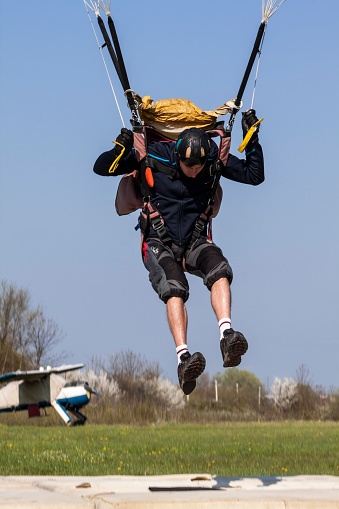 This comes down to experience too but it also comes down to understanding where the client is today (from a metrics perspective) and how your work is going to improve those metrics and over what time period.

For example, if they're ranking on page 5 for a set of targeted keywords blogging, on-site SEO and off-site SEO are going to be major drivers to improve those rankings and that will impact organic search results to their website, improving their visitor numbers. But do you need three blogs a week, four or one? That's hard to know for sure. We'll dig into that in our session.
How many hours of on-site SEO work do you need to plan for? That's going to depend on the state of their current site. Will upgrades be enough or do they need to redo the entire site? Page quality is a big driver in search rankings. Page content, conversion strategy, and educational offer content are also going to be important. This goes to show you how the interconnectivity of every tactic is critical to predicting results. If your program is missing even one element, the results might be underwhelming.
In my session, we'll look at all the tactics across all marketing and even sales service configurations to understand all the interdependencies.
Predicting Sales Results
It's not enough to get clients leads. You have to help them close those leads. You should be helping them predict the improvements to their sales effort as much as you're helping them predict improvements to their marketing effort. To do this, you must understand their sales process and the upgrades you provide to that sales process.
In the session, we'll spend time going over the sales enablement tactics that impact sales results and looking at the contribution these tactics have on the client's expectations around new customers and revenue growth. If you're not using any of these tactics as part of your work with the client, then you'll have no impact on their ability to improve revenue and you might be on the outside looking in, even if you generated a 10x improvement in their lead flow.
Inbound doesn't have an Agency Only track this year, so this session is designed to for both agency people and business people alike. However, the challenge remains the same: knowing what to do, how much of it to do, when to do it and what to expect from it has and will continue to be a major challenge for people practicing inbound marketing and sales. This session will help answer some of those questions. Click here to secure your seat or you might be left standing in the lobby waiting in line.
Start Today Tip – You should be working hard to understand how the marketing and sales strategy deliverables work to help the marketing and sales tactics produce results. The more you run client engagements, the more missing pieces tend to stand out and call for attention. But if you're still struggling to produce results for your clients or if you're producing the wrong results, then this session is going to shine a light on what you're missing. If you want more personal attention and you have clients who are in need of help sooner than later, consider getting involved in the Mastermind Group. The agency owners in that group would be happy to help.
Agencies 2 Inbound – Helping Your Agency GROW Beyond ALL Expectations!