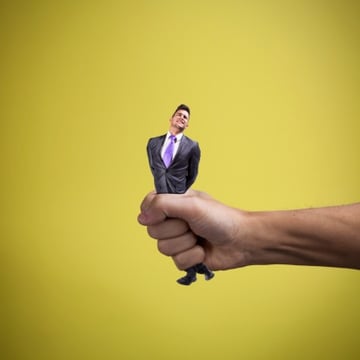 Anyone see what I do? More and more agencies, offering similar services, for less and less money. Today there are thousands of inbound marketing agencies.
Most of them are new to it and offering services for ridiculously low levels of investment. Remember when you started doing inbound? You offered retainers for $2,500. Then you realized you couldn't move the needle for that amount and you couldn't make any money. So you astutely started raising prices.
Well there are now thousands of agencies calling themselves inbound agencies and doing just that. Most of the clients don't understand the difference between a set of tactics that cost $10,000 and one that costs $2,500. To them they look similar enough to want to save the $7,500 a month. After all, the agency said they could get results for $2,500. Any of this sound familiar?
It's not their fault. They've never done inbound before. They're smart people just inexperienced and uninformed as to the danger in taking the cheapest option. Would you pick the cheapest doctor to do your life saving operation? Not me.
As our industry starts to face hyper competitive pricing pressure downward, what are you doing about it? How are you protecting your agency? Here are some things to think about as you start to chart your strategy into the end of 2016 and into 2017.
You Have To Be Different, Remarkable And Stand Out
HubSpot partner? Who cares. Inbound marketing agency, so what? Practicing Agile Marketing? What's that? Diamond Partner, Platinum Partner? Yawn, there are probably 50 of those by now, what's the big deal? Your prospects and clients won't care about any of this. What makes your agency stand out from all the other inbound marketing agencies? Sorry, wrong question. What makes your agency remarkable? What can you say that NO ONE else would ever dream of saying to a prospect? If you can't answer that, you're in trouble.
It won't' be easy coming up with what makes you remarkable either. This is some of the most challenging work we do with our clients and agencies will probably be worse. If your agency isn't remarkable, it's going to be invisible.
You Have To Get Clients Results
The honeymoon is over. You can't have a client and not get them results. Now they have many, many other options and it's easy to get out of any contract at any agency. If 30 days go by and you're not producing—you're going to be out. Another Diamond Partner agency owner recently mentioned to me that clients are never satisfied with the results his agency is getting them, they always want more. So true.
We can complain, or we can get back to work and create engagements that exceed their expectations. We can get better at setting their expectations and we can improve our agencies ability to produce business results for our clients. The ability to produce is going to start separating the high quality agencies from everyone else.
You Have To Get Them Results Quickly
I've been one of the most vocal proponents of patience when it comes to inbound marketing results. I've stated that it takes time, in some cases months to create a program that generates significant improvements. Those days are over.
We don't have time to wait. Prospects and clients don't care what you have to do, they want results and they want them today. Agencies who can deliver leads in a week, massive improvements in visitors in 30 days and new customers by the end of the month, these are the ones who will be winning the new business and retaining their clients.
It's going to take time to create programs that generate results over shorter time frames but start working on those now so you're in a position to differentiate your agency based on ability to perform.
You Have To Double Down On Your Team
To get good at generating results, you need a great team. As you know finding inbound marketing team members is challenging, training them is even more challenging and providing them with the experiences they need to develop into expert inbound marketers is the most challenging.
You're going to have to create professional development curriculum for all your team members which include conferences, self-study, on the job hands on experiential training and class room training offered by other sources with inbound expertise.
Hiring vendors to help you might be solid short-term thinking and it might make your pocket book feel better, but it's not going to be helping you create the team that delivers results, quickly and efficiently.
You Have To Be Able To Read The Data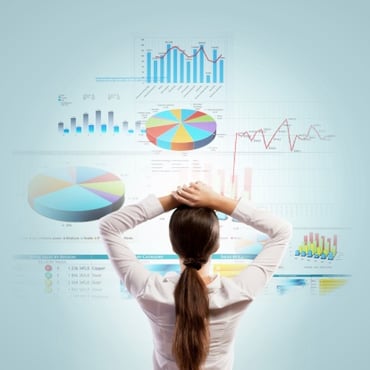 Once you start down the path of inbound and you start to see all the different components that need to go into an inbound marketing program you'll quickly realize that there are a lot of moving parts. This makes evaluating the performance of the program even more challenging. To fully realize optimal program performance and drive client results you need to be able to read the data and respond accordingly.
This take a lot of practice. What to look at and when? How to interpret the data? What to do about it? How to test different aspects of the program? Information tells you different stories. You have to be able to know how to work through the data, how to synthesize the data, how to prioritize any potential actions you want to take and then you need to create the action plan that delivers the improvements based on data.
You Have To Be Agile
In addition, you have to do this in an agile way. If you think you're going to create a 12-month plan and the plan is going to be accurate for an entire year, then you don't know anything about inbound marketing. Inbound is a 100% results oriented, data driven, responsive methodology. You're going to have to adjust what you thought would work with what's actually working and all through that process you'll have to test a variety of different configurations until you get the right one—that produces the best results.
There's more, I'm just not sharing it with you. I mean we have to be different too, but these six ideas are going to be the foundation of the inbound marketing agencies who rise to the top and clearly start separating themselves form all the others. We've already seen an increase in companies coming to us from other inbound agencies looking for better results and a different experience. This is only going to increase over the next few years. You need to be ready to take advantage of this.
The stuff on this list won't be easy, it will take patience and determination. It will take constant tinkering and adjustments. It will take a scientific approach to make sure you and your agency get better and better at inbound marketing. But ignore the signs and your agency just might be out of business before it even gets a chance to compete for new business.
Start Today Tip – Look in the mirror. How bad is it? Are you struggling to get clients' results? Are clients leaving after the first year? Are you questioning if your team knows what to do? Are prospects picking cheaper options instead of hiring you? I'm going to bet you all say "yes" to almost all of the questions here. Now you have to respond. It's ok if you get knocked down, but what you do when you get up will define you as a person and as an agency. Innovation and the ability to innovate your agency is the new battle ground. Doing it differently, better and producing more significant results in a more efficient way and in a shorter time frame will be the requirements for the inbound marketing agency of the future.
Agencies 2 Inbound - Helping You GO ALL IN ON Inbound!