What You Do Next Will Shape Your Agency For Years To Come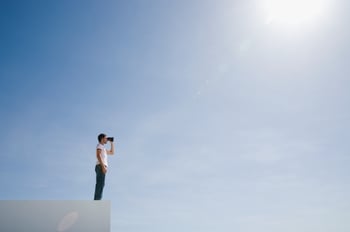 I've talked to over 100 agencies over the past few weeks. Some I've spoken to via email, others on Zoom and a few on one to one calls or chats. The story is very similar. Yes, a few agencies in a few unfortunate industries are closing, but most are making it through.
We've weathered the initial wave of the storm and are now trying to figure out what's next. But what's next is what concerns me, because your agency will have to be retooled to deal with what's coming over the next few months and beyond.
What worked last year won't work this year and what you planned for 2020 needs to be thrown out and you need a new plan. Not an annual plan, but a plan that you can adjust every week and a plan that goes out no more than 30 days. A plan that is flexible, but based on data and a plan that ensures your agency will be around for the next 10 years.
Here's what you should be thinking about.
Talent Will Be Available, How Do You Engage People?
Agencies all over the world are cutting staff but are these the A players? In some extreme cases, like when agencies close, yes. But in most cases, they might be the people agencies can most deal without. As you're looking for agency people, ask these questions: How many people were laid off? What percentage of the workforce? If it's a small number, they might have been the bottom performers.
But companies are also cutting their marketing teams. A trend from the past four or five years to hire in-house has been reversed. This is typically more systematic and less performance based. A team of six people, one director and five managers might now be just one director.
Those five managers are on the street and they might just offer some opportunity to fast moving agencies. These are where the hidden gems could be hiding.
One way to find these people is to engage with them now. It also makes sense to start looking for good people now. Whether you hire them or not, you can make connections that allow you to start talking today, get to know them and consider adding them to your team down the road.
All of these people will be on LinkedIn working their network. This is the best place to find them. More of them will be on freelance platforms like Upwork and Work Genius. I'd consider looking at those sites regularly also to see who's new on those sites.
Between the social sites and the freelance sites start building an inventory or bench of potential team members you're interested in. By starting conversations with these people you'll be able to rank them based on your culture, their experiences, and the work they can do for your agency.
Using contractors, freelancers and part-time team members is going to be the new normal for most agencies. Hiring everyone full-time is not going to be how agencies are run in 2020 and beyond.
One other tactic we like to use is what we call try before you buy. This includes giving a contractor a small project or limited client work to see how they do. If they perform, if they're easy to work with and highly responsive, then we move to more work and more strategic work. It works great.
You should be transparent if you want to take this approach. Let them know you want to consider them for a more strategic (although part-time) role. Make sure that's what they want too.
Your Marketing Is More Important Than Ever
We've all had times when we know our own marketing isn't where we want it to be. Now is not that time. Now more than ever your website, your content, your video, your email campaigns and your overall lead generation efforts need to be firing on all cylinders.
If it's not, no worries. You have an opportunity. If your team is light on work, then put them to work on your own marketing. At Square 2, we've had a few windows between client work that allowed us to double down on video, our website, on our content efforts and on advocacy.
Despite having redone our entire website just a month ago, we're now making upgrades based on data and looking at adding more video to the site to help tell our story. We're upgrading a ton of content to make it more relevant and address the wide variety of new challenges facing businesses, marketing teams and sales departments. You need to do something similar.
A lot of agencies have leaned into social media, but most of their content still looks like it did before Covid-19 became a thing. The rest of the agencies are doing solely Covid content. I think you need a mix and you need content that helps people, advises them and encourages them to push on through any obstacles preventing them from marketing or supporting sales.
I also think content needs to be more immediate and timely. You can't plan a webinar for four weeks out. You can't work on an eBook for two months before it's available. Speed is everything with content and your clients need a similar approach.
What New Services Are You Offering?
The services you offered last month won't be the services you're offering next month. Clients are going to need new and different kinds of help.
Some agencies are leaning into marketing technology training. Other agencies are doing Zoom training and helping clients move sales teams to remote selling. We're helping clients shift events and trade show strategy to digital. We're also helping clients focus on marketing to their current customers. Communication and staying close to customers has never been more important and our clients need to be investing in customer marketing campaigns and initiatives.
Our last service adjustment is around video. Since clients can't bring in production companies or travel, we're helping clients do home videos and then edit the footage, add additional graphics and then help them deploy videos across their prospect's buyer journey including with their newly remote sales teams.
It's worked. The clients are engaged more than ever and are appreciative of our creativity. You're going to have to make similar pivots around your services.
Technology is another area to look into in a deep and meaningful way. Imagine if today you had relationships with six technology companies. You'd have commissions from six companies, you'd have leads from six companies, and you'd have joint marketing opportunities with six partners. But you'd also have services bundled around six technology partners.
Chat services with Drift. Lumpy mail services with Sendoso. Email marketing services with Seventh Sense, ABM services with Engagio or Terminus and video services with Vidyard or Wistia. This should be a big part of your 2020 and 2021 plans. The closer you get to these tech partners, the more diverse and healthy your agency.
Efficiencies Inside The Agency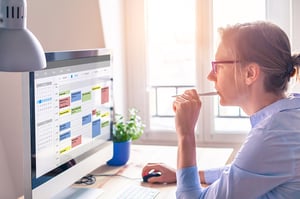 How you work with clients is going to be as important as what you do for clients. With fewer people, you'll have to do more with less. If you have processes that are not being followed, non-existent processes, or processes that seem burdened with bloat, then now is the time to address those.
It might be counter intuitive but take a look at tools. We recently did a walk through with Accelo and found we could reconfigure it slightly to take advantage of their Contractor feature. We could have contractors on the platform but not have to pay for seats.
There might need to be new tools to consider or new tools to replace old tools. The point is having these operational reviews around the technology you use on an annual basis almost always produces opportunities to save money or to consider upgrades.
You also have an opportunity to engage the team. Today agency teams are thankful for the work, thankful for the jobs and appreciate any agency willing to keep them working when the world is a crazy place. Lean into this and get them focused. Keep them working. Put them on process improvements you've been wanting to tackle for months. They'll appreciate the opportunity.
Pricing Is Going To Be More Competitive
With many more marketing people on the street and more companies looking for help from agencies and more agencies on the brink of going out of business, the net result will be even more downward pressure on price.
Companies recovering from the difficult economic times will be looking for bargains. Agencies trying to stay alive will be taking clients at dramatic discounts. Freelancers will be offering cheap services because they need the work. This is a recipe for a lot of unhappy clients. We all know that cheap isn't always good, but clients don't always see it in that way.
Consider moving your services away from the tactical side of our business and focus on the strategic side or helping clients structure their messaging, their program and analyzing performance. There will be many less people offering these services and many more people offering design, writing and web work.
Continue to try and develop deep differentiation strategies to fend off competitive pricing pressure. What can you do that NO other agency can do? No really? What? If you can't tell me in 10 seconds then you don't have anything.
Watch your verticals. If you decided a few years ago to focus on the restaurant, hospitality, travel, or event verticals—your agency is in trouble. It's just bad luck, but it's your luck regardless. Every agency consultant who told you to niche down on a vertical gave you the right advice, but pick the wrong vertical and you're in deep trouble. Be aware of the risks associated with your verticals and plan accordingly.
Companies Will Want To Move Fast
Finally, think about when we start to get back to the new normal (and we will eventually). Companies are going to want to move fast. They are going to want to make up for the lost last few months. Telling them inbound marketing takes time, lead generation takes time, and that they need to be patient is not going to be what they want to hear.
How can you create a set of services that produces results in weeks, not months? What can you do today, that will generate results tomorrow? This is going to get almost everyone's attention.
You should want to lean into the new normal. Don't show up with the sales playbook that includes visiting prospects. What if we get into a new lock-down condition? Instead encourage prospects and clients to accept the new normal and move quickly to arm those reps with new tools.
Working with sales to get them up to speed on the new normal will help prospects close deals quickly and with less friction. You can add a lot of value, in a short amount of time, by helping companies retool their newly remote sales teams.
It's likely that regardless of what happens with Covid-19, we're in for a global recession. Start planning for that now. Keep your agency lean. Start talking to clients about how they're preparing for a recession. Encourage them to consider alternatives to a full-time team and how using an agency team controls costs while allowing them to continue marketing.
Don't let them cut marketing out of fear. Now is the time to establish close, strategic relationships with your clients. Now is the time to add value. I just gave a long-time client 16% more points for the next two months as a way to say thank you and we're here to help. No extra charge. Just wanted them to know we're helpful and a strong partner.
Over the next couple of months make sure it's NOT just about the money but about the relationship and the value you provide. That will go a long way if things continue to be tough.
Start Today Tip – No matter what planning you did, you probably need to do more. A few weeks ago, I recommended you create a list of actions you might take depending on how the next couple of months go. Keep working on that list. Keep thinking about what might happen and what you could do if it happens. What could you do if you think it's going to happen? What could you do to make it easier on you? At Square 2, we're looking at some new business models. These times often spin off new businesses designed to function in the new normal. Don't be scared to rethink your entire agency. With all this thinking, you should know that your business will survive, you will survive, and the result will be a stronger agency and a stronger agency owner.
Agencies 2 Inbound – Helping You Grow Your Agency Beyond Your Expectations!