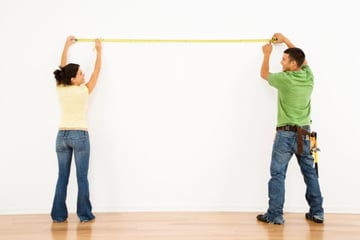 Every business has magic numbers that help leaders gain insight into the performance of the organization. Inbound agencies are no different but they are unique in that there are very few existing models from which to benchmark your agency against other similar agencies.
Once you create a dashboard of KPIs (key performance indicators) you're going to see your entire agency responding differently to those numbers. There are gobs of data that prove people do what you measure. So as you work your way up the inbound marketing agency growth tree you need to set numeric goals for your crew.
Here are some of the numbers you want to consider when setting up your KPI dashboard.
Average Monthly Reoccurring Revenue
This is a secret number that took us years to realize we need to track it. Quickly you'll see your average monthly reoccurring revenue for the agency is lower than you probably realize. Once you understand your agency AMRR is $5,000 and you start closing new clients who are $10,000 a month or more, you'll see this number going up and you'll see your profitability increasing too. These numbers are very closely connected.
Monthly Revenue Booked and Projected
Top line drives a lot of decision making including one of the most important ones—hiring. So you need to know what you're expecting from clients and what you're expecting from new potential clients. I'd set these monthly with a forward look at the next 60 days. By setting goals you're going to tie together the sales effort with the renewal and extra project work.
Velocity – amount of work shipped to clients each week
Velocity is a term from Agile Software development so it's not actually 100% applicable to all agencies. However, if you convert the idea of velocity into the idea that you want to keep track of the work shipped or delivered to clients this becomes a very important measure of efficiency.
This also helps you see how fast your teams are cycling. I've written and spoken about the speed of your internal teams. Teams that cycle faster get better results for clients.
Percent of Available Time Billable to Clients
You want to know how productive your team members are over the course of the week. But this isn't necessarily how many hours they work. You could have one writer who works 60 hours but is only billable for 20 hours. Not good. You might have another writer who only worked 30 hours but was billable for 25 of those 30 hours. Very good. Each team member should have an expectation around the number of billable hours per week.
Client Satisfaction
It might be your most important number. We use the Net Promoter Score number and the NPS methodology. But it doesn't matter as long as you track how happy your clients are and you do it regularly.
Inbound Marketing Program Performance
This is very closely related to client satisfaction. I've long been a believer that if your client's are getting results, then they're going to be happy and they'll be happy to refer you to everyone. So making sure each and every client has the leads they expect and they're able to convert those leads in to revenue is at the foundation of inbound marketing program performance. You should be able to see how each client's program is doing or you need a feedback mechanism so your team can report to you on individual client program performance.
Net Profit
If your agency isn't making money, it's in trouble. You should be able to turn a profit each and every month. That profit might be small, especially in the beginning as you're growing and investing money back in the business. A 10% net profit is a reasonable goal, with the understanding that it might be lower if you're in growth mode and higher if you're in cruise mode.
Cash On Hand
Cash is king right? You need to have at least enough cash to cover a couple of months of operating costs including payroll on hand, ready to go. This will prevent you from being in a pickle should you experience a speed bumps like clients who don't pay, unplanned expenses, or one or two clients leaving unexpectedly. This is basis business.
I like to recommend inbound agency owners keep it simple to start. You can take the dashboard concept and create a dashboard with 30 KPIs but I'd suggest you let that happen organically. Start with just a core set of numbers and run with those for at least a couple of months.
As you get good at tracking, reporting and discussing the "whys" behind your numbers you'll quickly see the team coming up with new or different numbers that better reflect your goals, mission and agency direction.
Start Today Tip – Bring a few of your senior leaders or senior team members together and discuss the concept of magic numbers. Most people feel intimidated by the application of numbers and performance because it makes them accountable. By including them in the process they should buy into the idea and the numbers. This also prevents you from setting goals they don't buy into or feel are unattainable. Once you set the numbers make them public, monitors and Geckoboards make keeping the numbers front and center. Then make sure you talk about your progress towards the goals regularly. Integrating the numbers into your communication across the company should be a non-negotiable.
Agencies 2 Inbound – Helping You Go ALL IN ON Inbound!