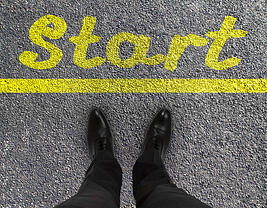 Perhaps this should have been my first blog, But in all transparency, I wanted the site to launch with an educational blog and I blew right past something to set the table for why Agencies 2 Inbound is even in existence.
But later is better than ever and how we have a nice following of subscribers that the message will get out and hopefully resonate with all of you, new readers and existing.
The response to the launch of Agencies 2 Inbound has been phenomenal but a few people have asked me, appropriately so, "why would I help other agencies?"
After all, won't I be giving away the secret sauce that propelled Square 2 Marketing to be the first HubSpot Diamond Partner and one of the leading inbound agencies?
One of the core values at Square 2 Marketing is Always Be Teaching. We've felt all along that we need to be an evangelist for inbound marketing and we need to teach our clients, our team, and our community (that's you) how to be better at inbound so that everyone benefits.
The better the community, the better inbound. The more people who are good at it, the more clients get amazing results, the more people who talk about it, the faster it grows and the more it becomes the default methodology to marketing a company.
There are so few companies actually practicing inbound marketing that the opportunity for all of us is huge. There is so much business to go around that any agency who wants to learn how they can improve their ability to profitably deliver inbound services to businesses is worth my time to help
Think about it. An agency in California helps a business in Florida get fantastic results from their program and at a conference one VP of Marketing shares their experience with another VP of Marketing. Next that VP Googles Inbound Marketing and finds a collection of content. They read, they learn, they get interested and a number of good agencies present themselves as viable alternatives. Likely the best at inbound will present more frequently, but regardless, the idea spreads, like a virus across the industry.
More people talking, more opportunities, more business for all of us in the community.
It's already a crowded space, most marketing agencies are creating a ton of content, doing what they need to do to be found, get leads and close sales. Our agency is creating more than enough opportunities for our sales team to sift through and select the best ones for us to work through our sales process.
Rarely do we compete with another inbound agency and rarely do we compete with any agency. Our prospects are emotionally connected to us even before they ask to talk with us. This is something you should be working towards too.
Most of the time, we're competing against the status quo, what they've always done, what they're comfortable with. The stories we tell to move people from comfortable and ineffective to inbound and highly effective is all our responsibilities.
If I can arm you with better stories, better processes, better case studies, and help you create more profitable agencies—well then I feel like I've contributed to the greater good in at least some small way.
I won't promise to have all the answers, but I will promise to share those that I think I do have in the hopes that you're able to jump over, cut across or miss all together some of the challenges we've faced growing our agency from nothing to where we are today.
So whether planning, setting goals, creating a sales process that works, scaling your business, structuring the delivery team, pricing based on value, payment terms, integrating technology like HubSpot, key metrics to monitor or working with partners we're here to help. No silver bullets exist. This is going to be a challenging road you've selected to go down. But I believe that together the community is strong and together we can get everyone to go all in on inbound.
Start Today Tip – Don't feel like you have to do it alone. You don't. There are people more than willing to help you. Running a business is hard enough. Sometimes you can't talk to your spouse or partner. Experts in the traditional agency space don't understand our model and can only offer advice based on their experience with agencies that provide different set of services. I know because I've asked them to look at my agency and their response has been a resounding. "I wouldn't know what to tell you to do." Now you have options, take me up on my offer, let's talk about your inbound agency.
Agencies 2 Inbound – Helping You Go All In On Inbound!