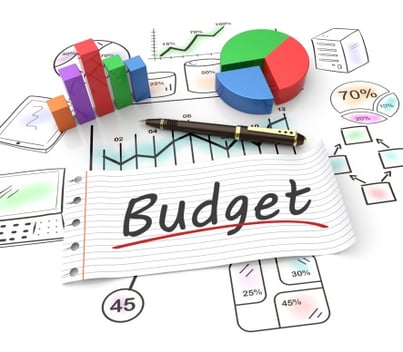 As inbound marketing agency owners, perhaps the most important question you need to ask your prospects and clients is, "What is your marketing budget for this year?" However, the answer typically opens a consistently problematic conversation which can potentially make or break your ability to be successful.
The reality of most businesses is that they DON"T have an inbound marketing budget or if they do, it's a wild ass guess. Responding to your question exposes a lack of proper planning, making them uncomfortable. To deal with that feeling, they respond with "We'd like you to tell us what our budget should be or we have a budget, but we'd like to see what you come up with first."
Worse, they have a budget that is woefully too low to achieve their astronomically high revenue goals. For example, we had a prospect last week who was a start-up, with zero revenue and 2017 revenue goals of $100 million and a marketing budget of $5,000 a month. That's just not a scenario for success.
You should help them set a more realistic marketing budget and here's a couple of suggestions on how to do just that.
Work Them Through The Math
One of the best ways to get clients and prospects to have realistic expectations is to help them understand what their budget should be based on their own revenue goals. The best way to do that is to show them the numbers. The best way to show them the numbers is to walk them through the exercise associated with calculating, very scientifically, the budget that aligns with their numbers.
For example, if they want $1 million in incremental revenue and an average revenue per new client is $100,000, they need 10 new clients. Now you can back into the rest of the metrics and based on their current state, you can show them how big or little a budget is necessary.
Again, if they have 10,000 visitors a month to their site and they have a 5% conversion rate, then they might be ok with a lower budget. But if they only have 100 visitors a month and a .2% conversion rate, they're going to need a robust budget to drive the activity necessary to hit their goals.
This is a critical conversation for you as an inbound agency owner. It's one of the more challenging conversations but it might just be the most important conversation and without it, at the beginning of the engagement, will likely come back to bite you later.
Educate Them On The Proper Levels Of Investment
There are so many agencies out there, providing such a wide variety of services, that a lot of potential clients might come with experiences that included expecting to spend $500 a month. Part of the budgeting process includes helping them understand what a low-level investment gets them vs. what a $4,000 or $15,000 budget gets them.
The more transparent the conversation, the more trust you'll establish with them during the sales process. It's better to clearly outline what you get for $5,000, $10,000 and $15,000 a month. It's better to help them compare the deliverables at these levels and more importantly the expected results at each level.
Now you're co-creating the recommendations and budget with them during the sales process. This does wonders to help them get to know, like and trust you.
Illustrate How Prioritization Impacts Budget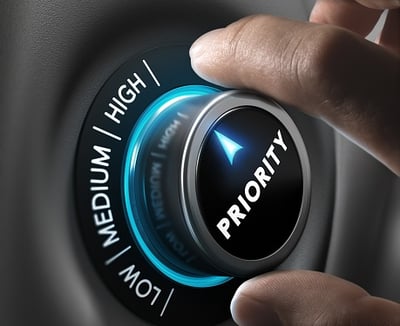 These types of conversations also help you explain the prioritization process that's part of your engagement. After all, budget limits what you can do right? You can't do EVERYTHING, every month. Helping the prospects understand what the conversations will look like each month, as you work within your budget, is a very important concept to help them understand.
A lot of clients don't understand that there are limits to what we, as agencies, can do. They think and in some cases, are going to push you to do more work than they're paying for. Some by design, some simply because of their work styles.
Connecting their budgets to the work being delivered is a very important insight that clients need to be successful.
Most of our clients need help beyond the basics of marketing. They need guidance around sales process, strategic planning and in this case, budgeting. The better job you do helping them set, manage and optimize their budget the more strategic your relationship will be with this client.
While the prospects might be put off by your focus on their budget, it's the right advice. If you take a client who has high expectations and a low budget, you'll be struggling month over month to get traction to produce the results they're expecting.
Start Today Tip – Helping you set budgets for your clients is a critical first step in creating a raving fan. It's also the first big pot hole that you're going to want to avoid in the sales process. Prospects who don't want to engage in this conversation are prospects who could be potential problem clients down the road. Consider some role play conversations to get comfortable helping prospects set their budgets and match their budgets to their level of expectations. There will be objections that you'll have to deal with so the conversation progresses proactively and doesn't get derailed by your focus on proper budget setting and expectation resolution.
Agencies 2 Inbound – Helping You Go ALL IN ON Inbound!