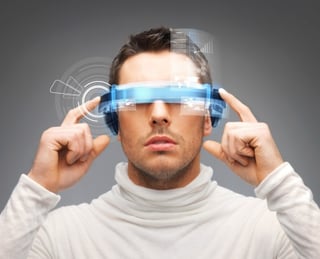 Last week I spent a few days at Inbound15 with 14,000 inbound marketing pros and there were around 2,000 agencies represented at the event. Today there are more inbound marketing agencies than ever before. What does that mean to you? It means you have to innovate and differentiate your inbound agency if you want to stand out.
Yes you want to be different with your stories and messaging but another way to separate your agency from other agencies is to innovate your delivery model and innovate your service offering.
Here are some ideas on how to manage your innovation.
Innovating Your Inbound Services
Take a good look at your agency and then look at your clients or prospects. What do they want you to deliver that you're not currently doing for them. Low hanging fruit here is inbound sales services. Everyday clients ask us to help them get better at closing the leads the inbound marketing program is delivering for them. Your agencies are going to be in a similar situation, if you're not in that situation already. Adding inbound sales services to your portfolio allows you to increase retainers, improve retention rates and position your agency as more of a strategic partner instead of that traditional agency vendor.
In addition to obvious innovations like inbound sales there are also opportunities to innovate content creation, influencer marketing, social media and conversion optimization. Each of these inbound tactics has a big impact on the performance of your inbound program. If you're able to make improvements to the way these services are executed and delivered you may find your agency with a system that helps you convince more prospects to say "yes" to your agency vs. some of the others.
Innovating Your Inbound Team
How your team is structured and how your teams deliver their services have the potential to be one of the best innovations for you to consider. Changes to how your agency operates are very difficult for other agencies to duplicate. While every agency could one day offer inbound sales services, your team configuration or how you deliver your engagement is likely to be uniquely yours. This makes these types of innovations highly sustainable competitive advantages.
Hiring and training are also opportunities for innovation. When it comes down to it, the better your people, the better results your clients are going to realize. How you source those people and how you train your existing team will produce significant improvements and might help your agency stand out against agencies who are still doing hiring and training in a fairly standard way.
Innovating Your Inbound Agency Story
The stories you tell about your agency are critically important for sustained success. Your stories are what your prospects and clients remember. It's what they share and it's what emotionally connects them to your agency. If they're remarkable (meaning no one else is telling similar stories) they're also going to work to separate your agency from other inbound agencies. This too is important as more and more agencies jump on the inbound band wagon.
One of the nuances of the inbound agency story innovation is getting your team, partners and clients to tell the same stories, in the same way. Teaching your team the stories, reminding them of the stories and rewarding them for sharing your stories should all be part of your plan.
Grow or die is a motto that you need to consider if you're operating an inbound agency. You need to instill a culture of continuous improvement and innovation across your teams and lead your people by pushing them to constantly be evaluating what you do and how you do it. The result will be better and better results for your clients.
You no longer need to use qualitative data or opinions when it comes to innovation and continuous improvement. Set goals and work hard to apply your innovations to see those numbers go up month over month. Before you know it your agency will have grown beyond your wildest dreams.
Start Today Tip – Empower your teams and challenge them to be better. Keep no sacred cows. If change means getting your clients better results or improving your agencies bottom line—be open to it. One number to keep in mind is 52. If you made one change or innovation each week over the course of the year you would have added 52 new innovations to your agency. It's a mindset that as an agency owner, we all need to have going into 2016. Try it, you'll like it.
Agencies 2 Inbound – Helping You GO ALL IN On Inbound!