If You Can't Get Them For The Agency, How Can You Be Sure You Can Get Them For Clients?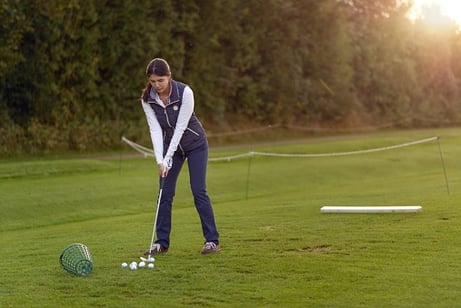 Agencies 2 Inbound has worked with almost 100 inbound marketing agencies over the past two years. By far, the most frequently asked question during our sessions is about getting more leads and signing more new clients. It's not anecdotal anymore. Inbound marketing agency owners need help with their own marketing and sales.
Some of the first guidance I provide to owners is to do inbound for their own agencies. Do it early and often. Make it a priority, dedicate resources to it and use it as a test bed to learn inbound marketing. Two very positive outcomes result from this approach. First, you'll get better at inbound so you'll see better results from clients and second, you'll have more leads coming into the agency to drive your own sales results and company growth.
Here are some considerations for your own inbound marketing and inbound sales efforts.
It Has To Be A Top Priority
I get it, client work takes priority. This is short sighted and a mistake. If you can't work on your own marketing, you're never going to be able to grow your agency. You'll lose one client here, pick up one new one there and never grow. Sound familiar? This lack of marketing is why you're probably right around $1 million in annual revenue but can never seem to push through the $1 million mark and get to $2 million in sales. You don't have a dedicated inbound marketing effort for your own agency.
By working on your own marketing, you get to grow your team's inbound skill sets. If they make a mistake on your agency, it's not great, but no one is going to notice and no one is going to complain. In fact, the mistake you make on your own agency are mistakes you'll never make on a client account. Where would you rather mess up, your stuff or a client's?
Even my best clients, blow this off month over month. When we learned inbound marketing at Square 2 Marketing, I did it all on my own. I used HubSpot, I ran tests, I worked on my website and I handled as much as I could possibly handle while I also managed clients and worked with my small team. Yes, it's hard, but those lessons were invaluable. After each success, I took it to the clients. After each failure, I doubled down and tried to fix it. This process taught me inbound marketing and allowed me to teach everyone else on my team.
We never learned on our client's dime. If this is what you're doing. It's dangerous waters. Eventually they're going to figure it out. Another good reason to work on your own inbound marketing first.
Use Inbound Marketing Techniques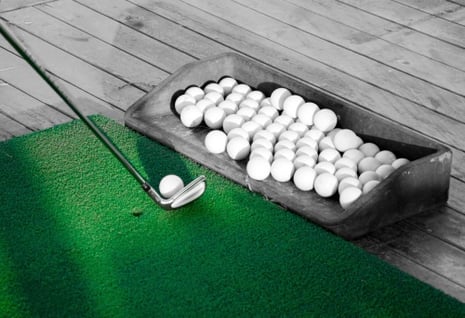 Explaining inbound marketing to new prospects is tricky. But when you're not practicing inbound for your own agency it gets even trickier. If you're buying AdWords or remarketing or print ads or meeting prospects at trade shows—it makes it very challenging to tell a prospect that outbound is dead and you need to go all in on inbound.
But if you practice what you preach and drive your own leads with inbound techniques, now you have a very compelling story for your prospects. You're not telling them to earn their prospect's attention while you buy email lists.
Inbound marketing is changing and it's changing very quickly. Today there are more inbound agencies than ever before and there are good ones. But marketing is evolving as fast as technology. As an inbound agency how are you handing video? How about account based marketing? What about sales enablement? Lead scoring and advocacy marketing? Keeping up with the newest tactics and latest technology is NOT an option. You should not only know about it but have tested it and have an opinion on it. The only way to get to this level is to have an active program running, always.
Use Inbound Sales Techniques
The same holds true for inbound sales and sales enablement services. You should practice what you preach here too. Are you making cold calls? Sending cold emails? It's a big mistake. You must have a well thought out, guided sales process that illustrates your own expertise in walking prospects through a series of meetings that gets them to say YES to your agency.
If you don't have a process, if your process is stilted, if you're not using content, video, advocacy and metrics how can you help your prospects. The old story about the cobbler's kids having no shoes doesn't fly anymore. Today prospects and clients are expecting you to be using the latest sales and marketing techniques and using them to great success.
If you're using an inbound sales process, your new prospects are going to feel it. They'll be living it as you step them through it. This is going to help them see what you're trying to build for them. It's going to make it more tangible and easier to understand. Being good at what you're selling is non-negotiable. It's mandatory for success.
Set Goals, Measure It
What gets measured gets done. If you want to get better at inbound for your agency or your clients, set goals. Set monthly goals for website visitors, for site wide conversion rate, for blog subscribers, for blog views, for conversion rate on blog articles, for leads and for the performance of targeted landing pages. By setting these goals, you'll signal your team, there are expectations and they need to deliver. Does this sound like your clients? Of course, act like a client. Again, it's a great chance to role play, learn and get better.
Make sure you're investing the right amount of time, energy or points. This is also huge. Clients want big results, for small levels of investment. How can you respond to that unless you know what $2,000, $3,000 or $10,000 produces in terms of results? You can't. You're just guessing. You should stop guessing and the only way to know is to play with the levels for your own marketing and track results.
Optimize It Weekly
Speaking of results, optimization is the key to driving results. The chances of you getting it right out of the gate with any client is about 10%. That means 90% of your engagements are going to rely on your ability to optimize, adjust and rethink the program tactics as fast as possible and as many times as possible. If you optimize it twice in two months or six times in two months, which scenario produces the best results? Right, the more you cycle the better the results.
The other related issue that comes up frequently is about the quality of inbound leads. Of course, you're working to drive high quality leads that quickly turn into sales opportunities and then great clients who pay large retainers. While that's the goal and the goal of your client programs too, reality is that there will be all types of leads entering your sales funnel. You need to be prepared for all types of leads.
Know what to do with leads who you don't think are qualified for your company. Either find a smaller agency and create a lead sharing program or create a small business offering allowing you to plant a seed. If the company grows you helped them when they were small and now that they're bigger, they're ready to work with you and pay you what you want.
HubSpot's free products make a nice platform for something like this. Providing small clients with awareness of the free tools and some guidance on how to use them (in a way that doesn't cost you anything) positions you as a trusted advisor and allows you to give everyone (regardless of size and wallet) the right advice and a remarkable experience.
Start Today Tip – Stop guessing at all this stuff. Start working with experts who have seen it all. It took us years to get results from our own inbound and more time to convert that knowledge into client programs and operational methodologies. You can try to figure it out on your own, you can talk to other agency owners who are also trying to figure it out, you can talk to HubSpot who doesn't know much about running an agency, you can work with other agency consultants who don't know inbound or you can join the over 100 agency owners who have learned how to produce results and grow their agency by working with A2I.
A New Agency Cohort is launching in May. Get in now, seats are limited. The next New Agency Cohort will be in October.
Agencies 2 Inbound – Helping Agencies Go ALL IN ON Inbound!