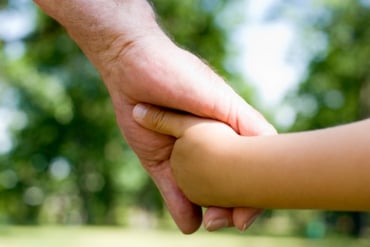 If you haven't noticed, HubSpot is full court pressing their new Sales suite. What had been HubSpot CRM, Signals and Sidekick are now all bundled together into HubSpot Sales. They also debuted a very well-produced Inbound Sales Certification and video training series that I highly recommend. But what does that mean to inbound agencies?
It means you better get your sales enablement suite of services ready for prime time because people are going to start asking you to help them close the leads you're generating for them. They may be asking you already, but if they're not—they will be in the next few months.
Say what you want about HubSpot, but they are a content, PR and story generating machine. They are going to crank up the volume on this "sales is broken" story very aggressively over the summer and leading into Inbound 2016. Now is the time for agencies to take advantage of that coming wave.
Here's what inbound agency owners need to be doing today, to take advantage of upcoming opportunities.
Get Your Own Sales Process In Order
You can't help anyone else if your sales process sucks. You can't help anyone else if you don't have your sales process mapped out on paper. You can't help anyone else if you haven't tweaked, changed, or tested out various parts of your own sales process.
You need a repeatable, scalable, experiential sales process that delivers the numbers you need to drive your own revenue goals. This means you know exactly how many people come into the top of the sales funnel, how many move from prospect to sales opportunity, to qualified sales opportunity, to agreement, and to new client. If you don't know these cold, your sales process isn't refined enough.
Start Simple By Offering Sales Process Redesign Services
Once you get that down, you can start doing it for clients. This is actually pretty easy. First you listen to them describe their existing process, you take good notes and you translate that into a visual map or workflow.
Then you go back in and start applying some of thinking you know is required to shorten sales cycles and help prospects make purchase decisions. It's a lot of the same philosophies from inbound marketing. Content helps people feel safe. Your clients want to deliver content in context to the buyer journey. Your clients need to ask a lot of questions to understand their prospect and their journey—only then can they position themselves, their company and their content as valuable resources.
In short, you create the kind of process and experience that would get you to want to do business with your client. It's pretty straight forward. The deliverable is an enhanced map or workflow that includes all your changes, adjustments and additions. You don't have to be accountable for training, implementing it or doing anything other than handing it over to your clients and them saying thank you!
Expand Into Email Template Creation For Sales
If you're feeling a little aggressive, you can expand into helping them create the emails they need to execute your new sales process. This is a simple copywriting exercise, but since sales people are usually not the best writers, they're all probably doing something different and none of them are probably doing a great job telling your client's story and doing it a way that actually helps their prospects feel safe. You provide all the templates, build them into the HubSpot Sales product and show sales people what to send and when. The sales process map would be the directions on how to use the new process. Nice, neat, buttoned up inbound sales service deliverable.
The Content You Create For Marketing Is Also For Sales
But don't stop there. You've probably already been creating content for the marketing engagement, that content can be reused in the sales process. Clients love this too because you're giving them more value for what they already paid for. So no need to redo anything just take some of the appropriate content, put it into context within the new sales process, load it into HubSpot Sales and then, again, have them follow your process map. This too is super easy to do and execute.
Get Intimate With The Numbers
Finally, it makes sense for you to introduce the concept of accountability and trackable numbers to your client as it relates to inbound sales. You've already created funnel analytics for their marketing effort now you're going to extend this into the sales funnel to create full revenue funnel analytics.
Before you know it you'll have actual numbers for your client on how many leads are actual sales ops, how many of those are sales qualified ops, how many make it to proposal stage and how many of those turn into revenue. This is numbers the client should have but won't and when you're doing they'll thank you for it.
You don't have to be a full blown sales consulting shop to get in on the fun. In fact, I would suggest you NOT represent your shop as something it's not. Finding people who can deliver inbound marketing AND inbound sales is even harder than finding people who can deliver inbound marketing. The two services outlined above are easy extensions for most marketing people.
By taking some simple baby steps toward inbound sales, you'll be at the party without have the responsibility and the visibility for hiring the band. You'll be able to generate extra revenue, extend your client engagements, add more value and start practicing a set of skills that over time are going to become more and more in demand.
Start Today Tip – Just like you went all in on inbound marketing now you have to decide again. Are you all in on inbound sales? Is it something you want to be responsible for delivering or do you want to leave it to other agencies? Either way, the process of making a decision helps you drive your agency forward. If you're going all in, then you probably want to take HubSpot's Inbound Sales Certification. I took it earlier this month and it was excellent. The length was reasonable, the content was high value and the videos were easy to watch. The test isn't too bad either. Get certified and then make a decision about inbound sales services at your agency.
We're launching a 100% dedicated Inbound Sales Cohort next month. If you're interested reach out to me and I'll share all the details. The Cohort is designed to help you sell it, deliver it, track the results and help your clients close the leads you're already getting for them.
Agencies 2 Inbound – Helping You Go ALL IN ON Inbound!