Adjust, Don't Scrap Your Strategic Planning Work
My leadership team and I met earlier this week to revisit our strategy and plan for 2020. During the conversation, we all agreed doing any long-term planning right now seemed like a waste of time given the general uncertainty facing everyone right now.
But we've come to lean on strategic planning as a core value at Square 2. We meet regularly, plan regularly, and create annual, quarterly, and monthly plans. We develop an annual theme to keep the team focused and energized. We identify rocks and key initiatives and then roll those down to the team aligning execution.
It has served us well for years and years. But, in the face of the obvious uncertainty, what's an agency to do?
Here are a few considerations we've adopted to help us get through the next few months.
Operating Systems Weren't Designed For The Current Environment
Whether you use EOS or Rockefeller/Gazelles to help you run your business, I think it's safe to say neither of these systems were designed to handle a global pandemic and the uncertainty that goes along with it.
How relevant is it to be working on your three-year plan, or even your one-year plan when it's hard to look even 30 days out and know with certainty what will be happening to your business?
Even as a fan of these systems, I think it's reasonable to feel like we might be on our own for the next few months.
However, there are some solid practices that these systems teach us that should provide some degree of stability during a time where any stability feels good.
I think you should maintain your planning rhythms. If your leadership or management team used to meet weekly, continue the practice. If you have a broader company-wide session, continue that too.
These rhythms will keep your team feeling connected and the structure goes a long way to settle that feeling of uncertainty.
You can still do strategic planning, but change the time horizon. Whatever rhythms you used to do for planning, I'd suggest you continue those too. Monthly plans and quarterly plans are both going to be helpful.
We've been focusing on a 30-day plan as the longest forward-looking plan and we've continued doing weekly planning to ensure we're getting everything done that the agency needs to keep clients happy and prospects signing new deals.
We want our team to be busy and feel like their leaders have a plan. Keeping them focused keeps them busy with the most important aspect of our business—taking care of clients and helping us win new clients.
You can also prioritize initiatives as well. There were a few technology-related purchases in our strategic plan that have been shelved for at least the next two months. This allowed us to reorganize our priorities and keep people working on the urgent and important tasks to keep us healthy over the next 30 days.
Get A Broader Perspective
It's hard working in a bubble. A lot of agency owners report to me that they feel alone a lot of the time. Today, those feelings are likely exaggerated. Can you talk to your spouse, friends, or family? Not always. Especially if there are significant lifestyle changes being driven by agency performance.
What's worse today is that there is a ton of information flowing out from so-called experts. Some of them have relevant information to share, others are simply sharing their opinions. Knowing what information is actionable and what information should simply be dismissed is hard when you're on your own.
I've found the best and most valuable information is the feedback and insights I get from other agency owners, especially those who have bigger agencies than me. I almost prefer this information to the information being passed out by other agency consultants who haven't run an agency in years.
Having a broader perspective outside of what's going on in your agency can be huge when it comes to planning and making solid decisions about the future.
Give Up Long Term Planning, For Now
We used to spend a significant amount of time doing long term planning. This included a three-year plan and a one-year plan respectively. Today, I'd let those plans lag for the next couple of months for sure.
It's not that I don't think those plans are important, it's just that I don't like spending time on things that have a high likelihood of changing. Why spend a few days working on an annual plan when we have no certainty about much of the foundational economic and business conditions needed to support your plan?
Instead, I like giving people that time back to focus on execution. At a time when execution is critical, you want your team to be leaning into the basic blocking and tackling associated with your agency.
Keep clients happy. Work harder to close new clients. Create new and more relevant services and generate revenue from these new services. Go the extra mile for a client and score that positive review. Right now, those reviews are like gold to agencies.
In the short term, these motions are going to offer bigger payouts in the short-term as opposed to long term strategic planning that you might have to toss out in 30 days.

Look 30 Days Out
However, you can't fly by the seat of your pants either. So, my suggestion is to do 30-day planning only for the next few months. We do have a high degree of certainty into what the next 30 days will look like.
For most of us, it's a lot of the same. At home, office closed, clients skittish, people out of work, and a general cloud of concern lingering over everything. This might sound bad, but you can still plan around that environment and do it effectively.
It's not likely that any of those assumptions will change over the next 30 days. Planning allows you to be responsive, proactive and focused.
Looking out over the next 60 days might be beneficial too. We should see some businesses returning to work in most states. That means a reduced risk of churn in our client base and could ease some of the delays in signing new clients, but that is likely to be moderate gains only. It's going to take time for business to return to their "new normal."
Any planning longer than that is suspect. We could see the V-shaped curve some people think the recovery will look like. We could see a prolonged recession or a slower return to normalcy. We could see the virus push back and have everyone locked down again. No one knows. Planning with this degree of uncertainty is not productive in my mind.
However, as I mentioned in a previous article, planning does give you the chance to create a few different scenarios like most likely, least likely, and best case. This gives you a list of actions you can take should any of these scenarios play out. Now you're not rushing to figure things out. You go to your list and take the appropriate action.
I think working on contingency plans is a much better use of your limited time and your team's time as opposed to doing traditional planning one year or three years out.
Include The Broader Team
The massive uncertainty everyone is dealing with means you should strongly consider working to eliminate that uncertainty at work. Your team is stuck at home, they can't see their friends or family, they watch the same negative media coverage you do and they could be worried about health-related issues.
We have to work harder to eliminate as much uncertainty and worry at work as possible.
This means bringing them into certain decisions you're considering. This means increasing communication. It means driving more transparency into your business.
We recently brought back a handful of team members. Everyone knows those are not long-term rehires but temporary rehires based on the government's PPP program. Everyone was happy to see their friends back and those people were happy to be back. No promises going forward, and we'll have to see how we're doing in a couple of months.
We share company performance in a slightly more transparent way right now. We use the same vehicles we've always used.
Company announcements in chat, company-wide Zoom sessions weekly, one-on-one conversations with leaders and team members, monthly business update sessions and four key metrics that represent the health of our business.
It's slightly more transparent than typical but I think we need and owe them that during these crazy times. At least they can be slightly more comfortable at work and know what's going on at work.
Communication
I saved this for last because I think now is a time when you must over-communicate. The more we can share, the more the team knows, the better we are at sharing information the stronger the company will be at a time when we need to be extra strong.
If the team is more aware and knowledgeable, they'll do a better job.
If the team is less concerned, they'll do a better job.
If the team is involved and engaged, they'll be able to do a better job.
Communication takes a variety of different formats but today I think personal communication is the most important. We're doing much less email and chat communication and much more one-to-one and group video communication.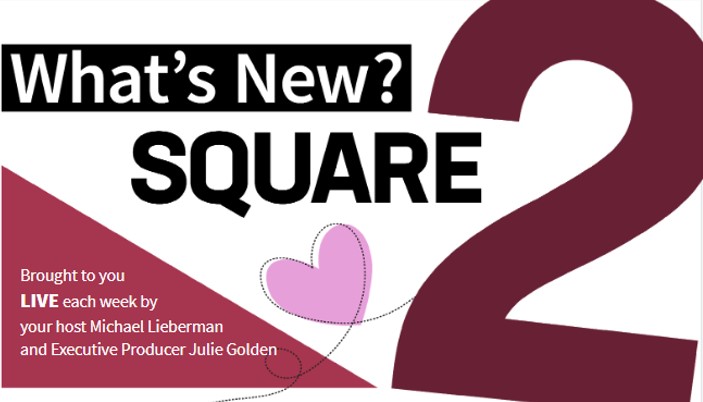 Our weekly What's New Square 2 talk show all hands format is focused on rewards, recognition, positive announcements, and general information sharing. It lasts 45 minutes every Friday at 12:15 ET. We feature segments that include a happy client, cool creative, sales update, birthdays, anniversaries and we share our WOW! Awards for above and beyond performance.
It's fun and informative. It's a nice wrap up to what might have been a challenging week for some people. It's great to go into the weekend feeling good about your company and your company's family members.
We do a monthly Business Performance Update meeting too. This is more serious and allows us to share our strategic direction, any strategic decisions that have been made, updates on financing (PPP), and four key metrics. We track client advocacy, revenue against projected revenue, gross profit against our GP goal, and end of month projected profitability.
These four simple KPIs give everyone in the company a clear snapshot on how we're doing and how they can contribute to these numbers going forward.
Take care of clients, advocacy goes up.
Help out with sales and encourage revenue growth inside the client base, revenue against projections go up.
Be efficient in their delivery of services to clients and GP goes up.
Be highly billable while limiting expenses and profitability goes up.
We're all in this together. It's a strong message to send without getting into too many gory details.
Finally, one-on-ones. Our leaders have one-on-one meetings with everyone on the team at least once a week. I try to check in with a handful of people each week and make sure that by the time the month is over, I've talked to as many people in the company as possible.
Those conversations are personal and professional. How is everyone doing at home? Is everyone feeling OK? What are you guys doing for fun? These conversations are probably the most important ones and the ones that go the longest for keeping our team feeling like they are part of a company that cares about them.
Team Equals Family is a core value of ours and its been tested over the past couple of months. So far, it's holding up.
You can do the same or similar at your agency. You'll be rewarded, for sure.
Start Today Tip – Take a look at your current set of strategic planning initiatives. Go through them and make sure you strip out the ones that are going to be unproductive based on the uncertainty in our current operating environment. Then lean into the rhythms and planning exercises that still support short term planning. Next, look at your communication rhythms and make sure those are frequent and detailed enough to help your team feel safe at work. You might need to supplement those, especially if you used to be in the office and now you're home. Finally, supplement them with one-on-one outreach from you. Your people will appreciate it and it will help you get a better sense for how your team is doing. Remember, it's not just work that's stressing them out. Now it's home, family, friends and their health. We all have a lot to worry about. Try to make work one of the less worrisome areas.
Agencies 2 Inbound – Helping You Grow Beyond Your Expectations