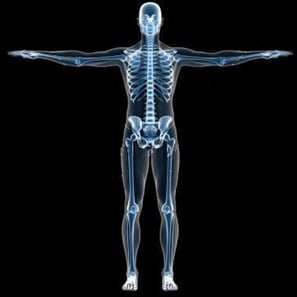 For the past few weeks we've been talking about how to scale an inbound marketing agency. Who to hire, who to promote, whether to staff the team with internal or external resources and how to organize the agency for today and for tomorrow.

But I thought it might be interesting to share with you what an inbound agency looks like from the inside. Not what you see from the outside or what other people tell you about their inbound agency, but what goes on inside – day in and day out.

I don't know about your agency, but ours always feels a little like a bee hive to me. Perhaps that's why our Hive Team names became so sticky so fast.

While not everyone comes into the office every single day (team members can work from home if they don't have any meetings, team or client commitments) so while we have 60 team members not all of them are in the office very day. With offices in Milwaukee and Indianapolis, I bet there are between 10 and 20 people in the office on any given day.

But the office and the people in the office don't really contribute to my references to a bee hive. What does make me feel like that is the constant humming of activity associated with the work that goes on day in and day out.

Hive Huddles

Our hives huddle every single morning. I see them walking around the office looking for a space to settle in to have their huddle. We've outgrown our space so we're a little short on conference or huddle rooms. Eventually they settle into a space and run through the client work that needs to be delivered that day. Usually there are some prioritization discussions and a fair number of questions getting answered so that team members can push forward with their work. These huddles take about 15 minutes.

We've been doing huddles for the past few years, maybe longer. They've transformed into different iterations and some of the Hives do them slightly differently, but the intent of the huddles is to get the entire client team (client services, content, design and interactive) on the same page so that everyone knows what's expected by the end of the day. This works well for us and short cuts a lot of issues that typically come up as you get bigger.

Prospect Design Meeting

Probably once or twice a week, we have a prospect coming into the office for a Design Meeting. This is where we roll out our recommendations to prospects and get them to say, "We have to hire this company." These meetings are exciting and the team usually participates in some way. We've also learned that this is where we have to roll out the red carpet and really make people feel special. We feed them, give them a tour of the office and I usually spend some time with them. Our Directors also participate in this design meeting, coming in and out of the meeting during the sections that pertain to their areas. We want the prospect to be comfortable with the entire team.

These meetings are always exciting because they typically turn into new clients and we get to see the same people back again for their kick off meeting.

New Client Kick Off Meetings

Speaking of new clients, this is by far one of the highlights at Square 2 Marketing. Our initial client meetings last a half day and typically involve most of our senior people and the assigned client team including writers, designers, interactive and client services of course.

These sessions are great for the client because we're talking about their business and nice for our team because they're working together with their new client. We step them through a series of exercises designed to get out of them what we need to fast forward our marketing strategy work and the client is excited to be hearing new marketing ideas for their business.

After this is over, we take pictures for social media and there's usually a lot of back slapping and hand shaking—all in all a very positive experience for everyone.

Mentoring

My role has evolved into one of mentoring. There is usually a steady line of people coming into my office. Some have set up a formal meeting, other have questions or issues they want to talk about. My office is almost always open and people are comfortable stopping in. My office is centrally located right in the middle of the office, so I also get a chance to hear people talking about various topics, some of those conversations make me feel great, others not so great, but getting that insight is important.

Most of the time the team is laughing and getting along famously, that always makes me feel better. Regardless of the challenge or situation, people who can laugh understand that we're doing marketing, not curing pediatric cancer. Nothing we do is life and death. I've tried hard to make that clear to the entire team.

Fridays

I've always liked Fridays too. Most of the team is in an office and we do weekly organizational planning and updates. We start the day with a Leadership Team huddle at 8:30AM. We run through each of our key performance metrics and discuss any issues that might be keeping us from hitting our goals. There might be some time left over for a general discussion about an initiative we're working on but this meeting always ends promptly at 9:15AM.

From there we go to a companywide breakfast meeting. The offices bring food in and the team is together as a company. I used to run these meetings but now our Director of Creative Services has taken over that role. We start with Good News and transition into WOW! Awards for team members who did something WOW during the week. The team nominates each other and they get a $25 gift card if they win.

The rest of the breakfast meeting is filled with updates, results from experiments, client successes or training that pertains to the entire company. After that the client services team breaks off and has their weekly session. The revenue team runs theirs at the same time and at noon, I meet with my direct reports to talk operations.

The Ops Meeting focuses on people, process and clients. We cover any issues good or bad related to those three areas. I try to break any bottle necks or give the team the direction they need to move forward. This gives me a chance to get a high level overview of what's going on and if there are any serious issues I need to be aware of.

This should give you some insight into what a bigger inbound agency might feel like from the inside. The client work is pretty straight forward so I wanted to share some information on the stuff we do around the client work. The stuff that builds on the Core Values and Culture. Hopefully you can take some of this and apply it to your agency and hopefully you'll see similar results as we've seen.

Start Today Tip – It's important for your company to have its rhythms. As human beings we need to know what to expect and rhythms help us settle into a routine and feel comfortable. Your company is an extension of the people who work there, so your company needs rhythms too. Set these up and then adjust them accordingly. Don't let anyone bypass the rhythms and makes sure people understand why you're doing it and how it's going to help them. Before long it's going to feel very comfortable and like you've been doing it forever. Your team will appreciate it, even if they complain in the beginning and the efficiencies will be priceless.
Agencies 2 Inbound – Helping You GO ALL IN On Inbound!