How To Get Your Agency Ready For The NOW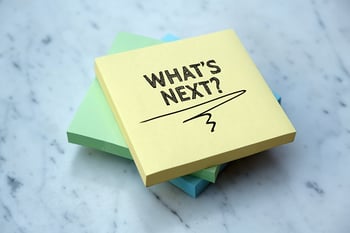 States and countries are starting to allow businesses to open up. I headed back to our office this week for the first time since the middle of March. But our agency will never be the same and neither will yours.
If you think you're going back to how you worked in January, you are mistaken. If you think your clients are going to want the same thing from you as they did at the end of 2019, you're also mistaken.
The business world and the agency world is now changing faster than ever before. You have to accelerate your own change to keep up and stay ahead of the curve.
I talked to all our team members last week and allowed the local ones the option of working at home forever. Many other businesses are doing the same. Twitter, Square, Facebook, Shopify, Upwork, and many other companies are letting their people work from home.
This is just one of the small changes that will retool and reshape the agency landscape now and into the future. But the other changes are going to be much more dramatic.
In just a matter of weeks, agencies are going to look different, operate differently, make money differently and that means you'll need an entirely new playbook to grow.
Here are just a few of the changes you need to get ahead of if you want to grow.
Client Engagements
Retainers are dead. What once drove the agency community to change the way they think about client work from project by project to ongoing strategic relationships is changing again.
Clients don't want nor do they need to sign anything that lasts 12 months.
We learned this firsthand when we started working with bigger, enterprise businesses. They have strategic projects that need attention. They had gaps in their marketing and sales execution that also needed attention and they were willing to hire and invest with a strategic partner to get those services.
But they weren't interested in signing and paying a 12-month retainer. Instead they wanted to sign for a project limited in scope and schedule. They wanted to provide a PO that authorized the purchase and pay with terms. Take it or leave it.
These were great, high profile clients, who were sophisticated, had a budget, and appreciated our advice and guidance. Taking this work set the table for rethinking our engagement model.
Today we still work with those larger enterprise clients in exactly this way.
Now smaller clients are starting to operate in a similar way. They want to be month to month. They want control over their spending, their project scope, and their engagement.
This aligns with how we wanted to work with clients anyway. Long term planning (especially these days) is out the door. Data-driven, results focused, agile engagements should have much shorter planning cycles and the engagement can match.
Clients are tired of waiting for results.
The 12-month retainer, regardless of budget, simply meters out the work overtime. It rarely benefits the client and always benefits the agency.
You should be working on ways to get clients more work over shorter time frames. You should be looking at ways to deploy your teams in more focused ways. Client teams or consultants should NOT be handling 10 clients. It's highly inefficient and very ineffective.
You should be looking at monthly budgets that proactively, based on planning, advice, and guidance from your team move monthly based on the client's goals and objectives.
Yes, this means changes to your staffing model, agency economics and project management processes.
But this is the only way your agency will remain relevant in ongoing agency selection exercises.
Pricing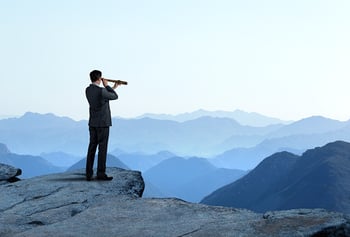 The good old days of getting paid high hourly rates for tactical execution is over. Today, there are hundreds of thousands, maybe even millions of smart people on the market looking for work.
Designers, writers, developers, and marketers are flooding the market and putting downward pressure on what you can charge for delivery work.
If you charged $150 an hour for design, writing and interactive work a few years ago, that work can now be secured on any number of freelance websites for $50 an hour or less.
Clients have been signaling this trend for years.
In-house marketing directors don't value these services from agencies when the market for people who can deliver similar services is so vast.
Many CEOs and business leaders don't have a deep understanding and experience to know the difference between experienced agency delivering services and what they can secure from a freelancer.
Now is the time to look at the services you provide and make sure there are services that clients CANNOT get anywhere else. Make sure you're certain most freelancers or contractors are NOT able to deliver those services.
Also make sure the way you deliver these services is remarkable, unique and highly differentiated.
Those are the services you charge higher rates for but move on from hourly billing. It's time to go all-in on value-based pricing. This should be the only option for those rare and hard to find services.
If you're going to continue to offer commoditized services, then you'll have to lower what you charge for those services to remain competitive and this will have an impact on your business' top and bottom line.
Another big change on the horizon is from true pay for performance pricing. I'm sure we're just a year or so away from agencies cracking the code on pay for performance and offering that option to clients.
As agencies get their footing under them in the next normal, as they change their engagement and agency structure, offering clients pay-for-performance is inevitable.
Clients have been asking for this and eventually proactive and progressive agencies will figure this out. Clients who often ask for this but then pass on it as an engagement option will start signing off on it.
You should be exploring those options now with clients who you know and trust. We've always been able to test these types of payment options with clients where we have a track record of results and a solid working relationship.
This will provide you incredible insight into what works what doesn't and how to structure this going forward. You'll have a head start as other agencies try to catch up.
Team Models
How you think about your agency structure, teams, and organization is going to change too. The more unsettled and uncertain the world the less likely you should be to hire full-time people.
The more high-quality and talented people there are on the market, the easier it's going to be to get access to high-quality work.
The more people available means there will be downward pressure on the cost to acquire these services. Clients are going to be able to find great people to do great work for low cost.
Welcome to June 2020. The future is here today.
You need to adjust your thinking accordingly. In the past, client's cared if your team was full time, in your office and in country. Today, they only care about the cost of those commoditized services like design, copy writing and web development.
You can argue the point or look around. Design service platforms like Ceros, writing platforms like WriterAccess and off-shore website development shops have made these services commodities. Fiverr has shown clients that these services are available at discount rates with the click of a mouse.
You won't be able to charge $150 or more an hour for these services anymore.
This is going to force you to look at your teams, organization and company structure differently.
Who on your team needs to be full-time? It's likely the people who have oversight on the strategy part of your business. The people looking at and working on systems and processes in the agency. The people who are overseeing client engagements, The people who are responsible and accountable to make sure clients have a remarkable and referenceable experience with your business.
Maybe these are the people who have direct and constant contact with clients. But maybe those people don't need to be full time either.
There are already business models in other industries that might predict what the agency of the future looks like. Movie production companies work like this now.
There is a core group of business leaders at the company and when they secure a new movie project, they go to their trusted network of pros and secure them for the project. They get their editor, cinematographer, director, art director, production designer and costume designer together and they work on the film. These people are all independent contractors, but they are trusted (based on past experiences) by the production company to make a great movie.
They work on the movie and when the movie is over, they all go their separate ways OR they get together and work on the next project.
Just to be fair, Blair Ens has been writing about this for the past year. I've just taken the idea and put it into practice at Square 2.
I do think this is the future of the agency business.
This allows you to control costs, allocate resources profitably, get the best team together, and most importantly delight the client with the best people.
You might be asking, that sounds good but how does this approach help me with an ongoing retainer client? It's a fair question, but if retainers are going away, this becomes less relevant.
If you do have ongoing client work, you simply keep your team together for as long as you need them for that particular client or group of clients.
There are likely to be a number of client engagement models that might challenge your thinking. But instead of dismissing it, consider working through those challenges and figuring it out, instead of sticking with the old FTE approach that could, in the end, doom you to many unprofitable months.
Revenue Generation
How agencies generate revenue is going to change too.
Back in the day, agencies did work, tracked hours, billed clients for the hours and got paid. A simple mark up on the hours ensured they made money, clients paid their bills and the agency collected media commissions too on media purchases made for clients. The big losers here were---the clients.
They paid for inefficiencies in the agency operations, they had limited transparency into what was getting billed and they overpaid for media, getting $800 of media for every $1000 spent.
For most of you reading this, that history isn't your history, but it is our industry's history. Today there are many more smaller agencies offering more specific services but many of those practices are still in play today.
Revenue for agencies in the future is going to come from other places. Consulting engagements will produce a big part of the revenue. This service includes thought leadership, process improvements, systems thinking, and it crosses over marketing, sales and customer service. It's these three parts of your client company that impact their ability to generate more revenue, month over month.
Teaching your clients to fish, instead of fishing for them.
There is a lot of value in those services. Big consulting companies have been charging like this for 50 years. Changing the way companies think, the way they operate or streamlining their delivery is worth big bucks and can't be done by hiring freelancers.
Technology is going to be a bigger part of the puzzle going forward.
Agencies won't and shouldn't be aligned with a single technology provider. It's going to be too limiting both from a prospect and client perspective but also from a revenue generation perspective.
If our sources of revenue are constrained, then we'll need to open up new ones. Why work with just one tech company when you can work with 10 and generate commissions from tech sales from 10 companies.
These tech commissions are passive income. Like the commissions on media sales at ad agencies. If you can operationalize the technology, meaning your team sells it, supports it, uses it, trains on it, and its key to revenue generation at your clients—it can become a significant source of regular revenue.
There are currently over 8,000 marketing and sales technology products. There will be more coming and each of these tech companies are looking for partners to sell and refer business for them. They are highly motivated to compensate the agencies who are good at driving their sales.
An active and strategic technology practice that helps clients select, deploy, connect, manage, maintain and train on new technology is going to be very valuable to a wide range of clients in the future.
Leadership
The way you lead your agency is going to change too. More people will be remote. You won't be able to have in-person conversations with everyone whenever you want. You won't be able to get everyone together in the office for a big meeting whenever you want.
Even when and if travel returns people are going to think twice about getting on an airplane when remote meetings are convenient and effective. The way your agency works today is how it will work in the future and that means the way you lead has to change too.
These changes mean your leadership will be on display more frequently. When you're on Zoom people will be watching you, just like they watch you at meetings. Your emotions, facial expressions and body language will be under a microscope.
You'll need to make an extra effort to be visible and interact with your entire company on a regular basis. New people you hire or new contractors who join your team will need to spend time with you to understand your approach, values and your expectations of them.
You'll be hiring people all over the world. Cultural differences, regional differences, and individual norms will come into play more frequently.
You'll have to give direct reports much more specific direction because they'll be dealing with similar conditions.
For example, today we role play, and scenario play out in almost every situation at Square 2. If we do this, what will be the potential outcomes? How comfortable are we with them? What are the alternatives? How do we prepare for each alternative?
Every week I try to talk to almost every team member. I ask them about their personal situation and how they're feeling. I know more about them now then I did before everyone was stuck at home and we've been a remote company for the past 7 years.
We do more team meetings and more communication sessions even though we've had a standing company wide meeting since we started the agency in 2003. We do a strategy session with everyone; we do a bi-weekly happy hour with everyone. We do a strategy session with leadership and we started an efficient initiative that should impact almost everything we do at the agency.
That initiative is being planned in an entirely different way giving the changes at the agency. No longer are we rolling out large company wide initiatives but slowly introducing new concepts in a subtle way, piloting it with leadership and using practical examples to highlight successes.
It's a new world and almost every option is on the table for consideration. You have to completely rethink how you handle strategy, plan, run, manage and grow your agency. Many of the old playbooks are outdated right now.
You'll have to trust yourself, your advisors, your team and others who are working through similar challenges. If any of your advisors aren't running an agency right now, I question their ability to provide practical advice and guidance.
As the pace of change accelerates your ability to adjust quickly and adapt profitably will be your greatest challenge.
Start Today Tip – Don't sit back and wait for things to return to normal. The world is never going back to its previous state. There is now back, only forward. Start thinking about what the world is going to look like next year. Start thinking about what your agency should look like next year. Start talking to your team about next year. Then you can make good decisions. Then you can start implementing those changes. Then you can run experiments. Then you'll be in a position to make educated adjustments to ensure your agency not only survives but thrives 2020 and grows in 2021 and beyond. It's survival of the fittest and many won't make it. Let's make sure you do.
Agencies 2 Inbound – Helping Your Agency Grow Beyond Your Expectations