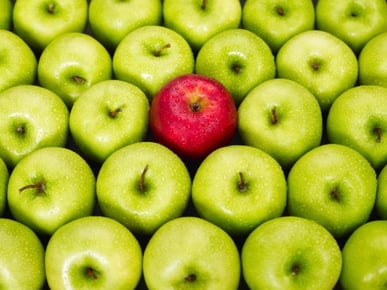 Inbound 16 is behind us and what an amazing experience it was in Boston. The event itself was fantastic, the content delivered was amazing, the people in this community are unique in all of business and almost everyone I talked to had a fantastic experience.
As business owners and inbound marketing agency owners we must make sure we're prepared for what comes next. If you attended the Partner Session on Wednesday at 5:30PM you heard a lot about what HubSpot is prepared to do to help us be better, more successful agencies. Wonderful, right?
Let's read between the lines a little and get you ready for what's ahead.
The Full Funnel Agency
Back in 2014, I wrote a book called Fire Your Sales Team Today! The book is about the birth of the Revenue Department, a marriage of both sales teams and marketing teams into one single team driving the company's revenue generation. This means you need both inbound marketing and inbound sales services to empower the new Revenue Department. The idea of a Full Funnel Agency is in perfect alignment with what I think you should be doing and where I think the client is headed.
However, don't roll in on Monday, log into your portal and change your home page messaging to describe you as a Full Funnel Agency. Why not? In short, because hundreds of other agency owners are going to be doing exactly that. Yes, it's a catchy phrase, but you MUST make sure your agency has its own messaging, its own position and its own story. HubSpot can point you in the right direction, but you must be your best marketer and find your agency's own way forward.
Sales Enablement Software For Everyone
Everyone can sell HubSpot Sales Software. If you've been ignoring the CRM then you'll be forced to pay attention to it now. Soon a huge handful of agencies are going to be offering the full suite of HubSpot Sales software. This also means you better start using it for your own agency. You better get good at talking to clients and prospects about it and you better understand the competitive products in this area. Again, your competitors are already working on this, so you better get started.
Sales Enablement Services For Everyone
Just like marketing, it's not enough to simply sell software to clients and walk out the door. You wouldn't sell the HubSpot marketing automation and not consider asking your client if they need help with their website, email marketing, lead nurturing, blogging, social media or content creation, right? The same is going to hold true for the sales software.
You're going to need to offer sales process redesign, email template creation, content creation, sales training, sales coaching, script development and other sales enablement services. This is where HubSpot is going to help you get comfortable with sales enablement. They're going to be helping everyone in the community, so if you don't offer it, another partner is already offering it. In 2017, you're going to have to be just as good with sales as you are with marketing.
Role Based Training For Everyone
How we delivered services used to be proprietary. Soon, everyone will be doing account management, finance, mentoring and delivery in a similar way, especially if you have HubSpot train up your team.
Yes, it's easy to let HubSpot train your team. Just know what you're doing when you take them up on their offer. Know that you'll be doing everything the same way all the other agencies who get trained by HubSpot are doing it. Again, this might be fine if you have other areas that are special about your agency but go into this carefully. I'm a big believer that deliver is one of those areas where you can differentiate your agency and use this differentiation to deliver clients better results faster.
Templates, Recipes and Delivery Support For Everyone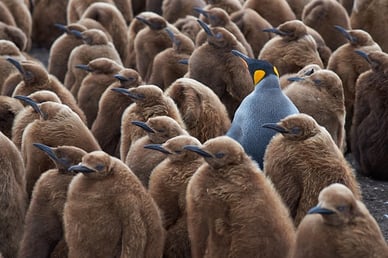 I get it. Knowing what to do when and how to do it is something agency owners are desperate for. However, figuring this out is a skill that helps you immensely in knowing how to get leads for your agency and how to get leads for your clients. Inbound marketing and inbound sales is not a service that should be productized.
What you do for your clients to get them leads and business results is not something to take lightly. In my opinion, the only way to get great at using inbound software, tools and techniques is to do the heavy lifting on your own. Copying stuff from the product, using templates from other clients, thinking that this is a short cut might set you up for a rude awakening. The best way to drive results is simple. You should know what to look at and where to find it. You should know what the data tells you and what to do about it. Don't expect a recipe to be the answer to this in every scenario.
Is it great that HubSpot is so supportive, enabling and behind your agency? Absolutely! Don't get me wrong, this company is empowering the entire community to do exactly what you should be doing. What I'm saying is keep your eyes open to what this means to you, your competition, your clients and your prospects.
HubSpot has very aggressive software sales goals on both the marketing product side and now on the sales product side. This rollout of product, services, training and tools is designed to do ONE THING—drive software sales. Keep that in mind as you move forward in 2017.
Start Today Tip – Making your agency stand out in a very crowded community is critical to your ongoing success. Your best bet is to hit the conference room and create several elements that make your business remarkable. I mean remarkable, not good, very good or great. I mean YOU DO SOMETHING NO ONE ELSE DOES. Your messages sound different, you tell different stories, you deliver in some unique way. The better you do at this effort, the more leads you'll get, the more new clients you'll sign and the more your agency will grow. You better get started.
Agencies 2 Inbound – Helping You Go ALL IN ON Inbound!