You Have More Options Than Ever Before, If You Start Planning Correctly Today!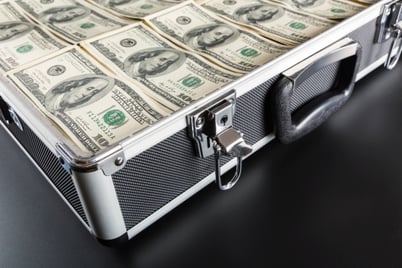 Every agency owner needs some type of exit strategy. What do you think is going to happen when you're ready to power down or retire? All of us need to think strategically about our businesses and their ultimate transition.
In a wonderful book that I would recommend to everyone, the author talks about building your business as if you're planning to sell it, even if that's never going to be your intention. Check out this link for the book, Built To Sell, Creating A Business That Can Thrive Without You.
Most of the agency owners I work with have a job. They're not owners or CEOs, they work IN the business and don't spend enough time working ON the business. They might be the Sales Person or the Head of Client Services, or they might be the lead Marketing Consultant. So was we talk about exist strategy and transition it could simply be from job to owner. From day to day to strategy oversight and advisory, while someone else handles all the details.
Have you thought about this before? Regardless of your age, this is something you need to think about now. What is your inbound marketing agency exit strategy?
Here are a couple of options for you to consider.
You Can Sell Your Company To Another Agency
There are not a ton of agencies doing acquisitions these days, but agencies like Square 2 Marketing who have done four acquisitions over the past three years do exist.
Selling your digital agency to another agency rarely means having to leave. In most cases, ours specifically, the acquirer wants owners to stay and help with the transition but also to help with the continued growth of the agency. One of the benefits of this scenario is you get to focus on what you love. If you've been selling and servicing clients but you love selling and hate servicing—you get to focus on selling. If you've been selling and servicing but you hate selling—you get to focus on working with clients. It's a big weight off your shoulders to remove what you hate and allow you to focus on what you love.
In addition, no more worrying about payroll, getting clients to pay, HR related issues, and you finally get a steady paycheck. Plus, if your arrangement is structured properly, you'll be looking at an incentive based compensation package that continues to pay you as you help the new combined company grow. There are a lot of positives that come out of a scenario like this one.
You Can Sell Your Company To A Related Firm That's Not An Agency
More and more there are companies in related fields who are looking for digital agencies. They could be in the IT consulting space, the business consulting space or some other strategic combination that might not even be apparent to you right now.
Your agency might be a critical component of another company's overall growth plan and you wouldn't even know about it until they came calling. The point of this section is to be open to all opportunities. Even some international companies looking to expand into the U.S. market could present options for agency owners looking for potential partners.
You Can Sell Your Company To Your Employees
In some cases, this might be your best option and one that makes the most sense. If you have a team interested in buying the business, or one or two people interested in buying the business, selling it to them brings with it some strategic advantages.
The transition is almost usually smooth. The new owners understand the business, how to operate it and who all the key players are. They're going to keep the clients and the rest of the employees comfortable and that's a big deal during a transition of this type.
However, selling it internally usually means settling on a lower price in exchange for those benefits mentioned above. Here's more information on selling a company to your team members from Inc.com.
You Can Build It So It Runs Without You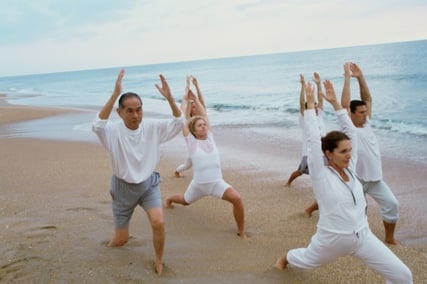 There's another option besides a traditional sale that might still get you to your goals. That involves creating a business that doesn't need you. It means someone else is responsible for bringing in new business. It means someone else is responsible for working with and managing all the clients. It means someone else pays the bills and make's sure payroll is processed. It doesn't mean you're out of the business but it does mean your role transitions to that of guidance, instead of day to day.
I know a guy who runs a $50 million roofing company. He meets with his leadership team once a week for breakfast and reviews their numbers and key initiatives. If everything is green the meeting takes 90 minutes and everyone has a nice breakfast. If they're missing their numbers or running into issues on their initiatives the meeting shifts into problem solving mode, with my friend offering suggestions, direction and setting expectations. That's it. He then goes off to do whatever else he wants to get done that day.
You can set this up no matter what your size, no matter what your structure, no matter what the situation at your agency, you just have to hire the leadership team who can work like this, set a clear direction, guide them accordingly and help them as needed if they run into challenges. This might just be one of your best options for an exit strategy.
Now you're not bogged down in the day to day, but involved enough to provide oversight. You still get paid, you still own the business, but your day is much different than it probably is today. Perhaps not something you can think about today, but if you like this scenario, you can start making decisions today, that pull toward that vision.
You Can Merge Your Company With An Equal
Finally, there is one other option. You can merge. Taking two similarly sized companies and make them one. One company doesn't mean you have to give up your brand or your name. It doesn't mean you have to accept the other company's operating model, it simply means you're agreeing to work together, as one, going forward.
There is buying power with size, there is negotiating strength, if you reduce costs you could get more aggressive with pricing, you can share talent and resources. There are many advantages associated with joining forces and this might turn out to be one of your best options.
None of these options are mutually exclusive which means they all might be reasonable outcomes to consider. Plus, most of the suggestions in this article and in John Warrillow's book apply to all five options and there are moves you can make today to ensure your company's more valuable and more profitable in the future.
Finally, I think there's something to be said for having a vision of where you want your company to be. This might not be your public facing vision. Like our latest vision is Helping Businesses Innovate Sales and Marketing To Match Today's New Buyer Behavior. But your private vision might be to retire when you're 65 or to create a business that can be sold to your employees.
Regardless of what it is, you need to make decisions that pull toward that vision. If you don't have direction like this, you're guaranteed to never get where you want to go. But with clear direction, you can create the map, follow that map and ultimately, get to your destination, whatever you deem that destination to be.
Start Today Tip – You need to decide on your private vision. No one wants to work in their business until they pass away. Do you want to retire and travel? Do you want to work less and simply advise the agency? Do you want to be the CEO and not the head sales gal or head marketing consultant who works with clients day in and day out? What's your plan? Do you want to sell the company to someone else and retire, or work for them to continue contributing? There are no RIGHT answers, only your answers. But you have to think about them and know what you want to achieve. They're not always the most pleasant thoughts, no one really wants to think about their retirement, but they're thoughts you should embrace, so you can plan accordingly. Doing this now will put your company and you in a much better place tomorrow.
Agencies 2 Inbound – Helping You Go ALL IN ON Inbound!