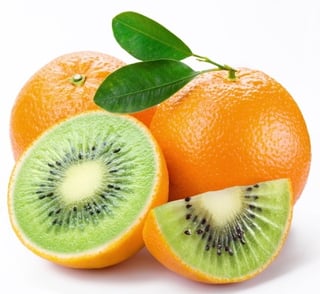 Vision. Mission and Values Helps You Match Strategy To Hiring
So you've decided you want to grow your inbound marketing agency and you're ready to hire. But are you really ready to hire? Do you have a solid growth strategy in place? Can you articulate your mission, vision and core values for your agency? Do you want to be a ten person, 20 person or 100 person agency? Are you ALL IN on inbound or planning to simply add inbound services to your list of other services?
It's going to be very challenging hiring if you don't have these questions locked down in your mind and in the mind of your team members, partners and outside advisors.
Most of the agency owners I talk to and work with don't have these key ingredients sorted out and that's why the first session in the Cohort program is all about Mission, Vision and Core Values. If you don't have a map, it's very difficult to get to your final destination.
How Vision Impacts Hiring
You want people in your company who share your vision. If you can't articulate it, share it and talk about it—you'll never know if the people you're bringing in share it with you. Our vision for Square 2 Marketing is to be a $20 million agency. If I'm speaking to a wonderful designers who would prefer to be a big fish in a small pond, then we don't share the same long term goals. Hiring him would be a bad move. Eventually he would become more and more uncomfortable in our agency and look for a smaller agency.
But hiring someone with slightly less skills who views our vision as exciting, filled with opportunity for growth, professional challenges and the opportunity to help us build our design team as we grow—he would be a much better hire. You're on a journey. It's your personal journey but you want to surround yourself and your team members with other people who want to be on that journey with you.
How Mission Impacts Hiring
Mission in my mind has more to do about the day to day than the long term plans vision impacts. Our mission is to generate 1,000,000 leads for our clients. This is designed to attract people who are capable of doing just that. These people need inbound experience, they need to be analytical, they need problem solving skills and strong communication skills. They need to be excited by the goal setting process and they need to push through obstacles in their quest to attain those goals for clients.
By telling potential team members that this is our mission eliminates those highly qualified people who want to design ads or build websites that look pretty. This might take a highly qualified account manager who would take wonderful care of our clients and move them to the back, behind an internal marketing manager who has a proven track record of delivering leads for her company—even though she never managed any accounts for an agency before.
George Washington once told one of his generals, "You have ultimate authority to do anything that has the potential to move our mission forward." If they share an understanding of your agency's mission, they should be doing everything in their power to achieve it.
How Core Values Impact Hiring
Perhaps the most challenging of the three areas discussed in this article. Core values are a reflection of you and the company you want to build. They make up the personality characteristics of your company. They should be considered the guiding principles or compass for your team members.
For instance, one of the core values at Square 2 Marketing is Every Client Is A Raving Fan. This core value means as we work on client deliverables, we need to be thinking, "is this going to make them a raving fan?" Yes? Then we're good to go. No? Then we need to work on it more, make it better or explain to them what the challenge is in delivering it.
Another is No Fluff. This means when working with clients and with team members we allow our people to be direct, bold, and tell people what they think. Not rude, or arrogant but direct. This goes for inside the company and out. We tell prospects to expect this and we give our team the right to deliver as expected.
If you're going to tell me you want a cartoon representation of you and your partner on your home page—my team is going to tell you it's a bad idea. They might even tell you that it's going to limit the amount of leads we can get you and we're going to be reducing our lead goal projections by 25% if you insist on going in that direction. That guidance would be 100% in line with our core values and helps us keep everyone thinking the way we want them thinking.
Once you've settled on your Agency Growth Strategy, one of the first exercises you should take on is creating an org chart for your destination agency. What would a 20 person agency look like? What about that 100 person agency? You need this final version so your decision making and hiring pulls you toward that goal.
Right away you'll find yourself looking and hiring people who have the potential to grow into roles you've slotted for the future. You're now hiring today with tomorrow in mind. Putting you in a much better position to grow you agency to meet your own mission and vision.
Start Today Tip – Matching your growth strategy and hiring is going to put you in a much better position to grow and once you define your mission, vision and core values the people you're bringing on will be coming on with the intention of helping you achieve your goals. Now you're not hiring for tactical need but long term growth. Spend a few hours creating your mission, vision and core values. Then build an org chart for your dream company and you will have taken a handful of very large steps toward achieving your goals.
If you're attending Inbound 2015 today and looking for an Agency Owner's Guide to Inbound 2015, click here for a listing of recommended breakout sessions and speakers to help you optimize your conference experience.
Agencies 2 Inbound – Helping You GO ALL IN On Inbound!