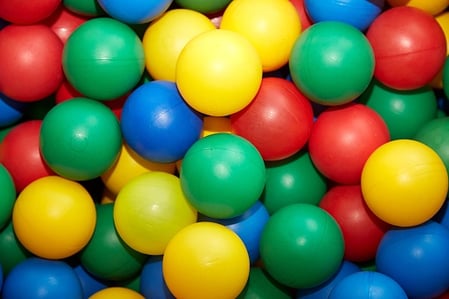 Depending on who you ask there are between 3,000 and 4,000 inbound marketing agencies in the HubSpot partner program. History teaches us that when there are a large number of similar businesses in any specific industry—roll ups are inevitable.
You've seen it in local cable companies, funeral homes and local radio stations, it's been going on in digital for years. Deloitte and Accenture have been buying digital agencies to bring new service offerings to their clients.
How do agencies compete when there are so many options for clients? There's downward pressure on pricing. Talent becomes difficult to acquire. Clients have a hard time telling the agencies apart and worse they have a hard time knowing who's quality and who's not.
To fight against these challenges agencies start getting together. Bigger agencies acquire smaller agencies. Agencies of similar size merge and become bigger. Agencies start working more closely together, forming lose alliances. The advantages associated with these combinations provide value for everyone involved.
It's important that you see signals in our market. The days of thinking you can simply sit back and expect everything to stay the same is over. There are interesting opportunities ahead and if you're astute, you can set your own course.
Here's how to put yourself in position to take advantage of the coming changes instead of having he coming changes take advantage of you.
Know Your Numbers
The more intimate you are with your financial and operating numbers the more valuable your business. If you know your net profit, gross profit and per employee allocation numbers it's going to be apparent that you're a savvy business owner, not just a creative who runs an agency.
By knowing these numbers intimately, you start making decisions today that impact these numbers in a positive manner. While some situations call for strategic valuations, most call for straight mathematical calculations based on historical performance. The sooner you push your key metrics in an up and to the right manner, the sooner you'll be in the position you need to be in to strike a solid valuation.
Know Your Potential Partners
There are going to be a lot of opportunities from a lot of different types of partners. Some will have more riskier models, others straight forward. You should be aware of who is out there, what they're offering and how you might fit into their plans.
Don't be shy about picking up the phone or sending an email asking to speak with any of them about their plans and how you might fit in. This shows initiative, confidence and a desire to be included. What happens next would be up to them. If they're going to be a good match for you, you'll like their approach, if they're not—well their actions present the true story to you. Just be open, aware and always ask a lot of questions.
Know Your Path
In a lot of situations, the choices you make usually have more to do with you than with any potential partners. What do you want to do? What role do you envision for your future? How big an organization do you want to be part of? Do you want to get in early and help it grow? What do you want your day to be like? How much control? Does the journey they're going on sound exciting to you? Do you want to exit and move on to something else? There are no right answers, only your answers.
Knowing what you want to do, your timing and how you're going to get there is very important. It's one of the first conversations I have with potential acquisitions. Tell me what you want to be doing over the next few years? If that's not aligned, then there's not much to talk about. Your journey and the journey of your potential partner agency needs to be perfectly aligned for any kind of next steps.
There's Power And Safety In Numbers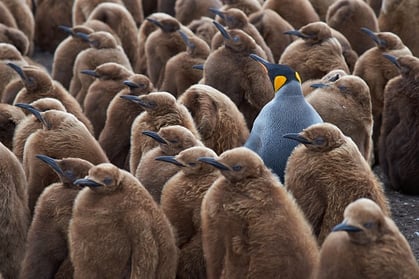 No one was every fired for hiring IBM. Have you heard that before? It's a phrase that makes sense to me and will likely be more important over time. Yes, you can hire a smaller agency, but that's risky. If you hire a bigger agency, less risk. Whether that is true or not, it's people's perception. "I hired the biggest agency, how can you fault me for that?" Good question.
It's going to get increasingly more challenging for smaller agencies to compete against bigger agencies. The more big agencies the harder it's going to get. Right now, there are very few "big" agencies. In fact, you could probably argue that even the biggest agencies aren't very big. That IS going to change.
There are going to be $30M agencies in the HubSpot community and they will put pricing pressure on smaller agencies, they will be able to out deliver and outperform and innovate the space beyond what smaller agencies are capable of. They might even be able to operate at a loss, without impacting their principles.
You need to be prepared for that time. Make sure you know how you'll compete and how you'll handle that type of competitive market.
Understand The Timing
I don't honestly know when the market will change. I see early indications of it changing today. But we could be 12 months out or 36 months out. Either way, it's coming. This article is not to scare you, it's to help you be prepared. To make good decisions for your agency and to give you the guidance and advice you need regardless of the path you choose.
Change is good. The more the agency world changes and evolves the more strategic we'll be and the easier it will be to get paid what we deserve. All our agencies are providing high value strategic consulting to our clients. They don't know how to generate leads. They don't know how to close those leads. Our agencies offer services and products that help. By combining with other agency partners we're all in a better position to help clients achieve their goals.
Start Today Tip – Be open to all options. By keeping all your options open, you'll have the opportunity to consider a variety of futures. Ultimately, you might decide going it alone is best for you, your company and your team. But understanding what's going on in and around your agency is key to helping you plan that future strategically and make sure you can sustain it alone. You might decide that partnering is right, you might decide that joining forces is right, you ultimately might decide to take some chips off the table and merge with another agency. These are all solid options, if they work for you. But being able to take advantage of all opportunities should be your goal. You should start working on that goal today.
Agencies 2 Inbound – Helping You GO ALL IN ON Inbound!