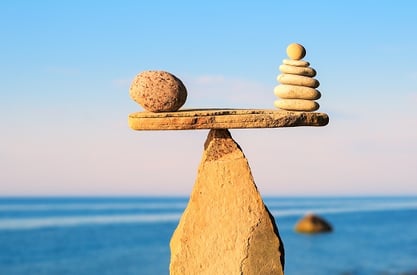 Hiring, team building, and resource management is such a hot topic for inbound marketing agency owners there are over 10 different blog articles on this site alone that address related topics. With all that, what we've learned about staffing an inbound marketing agency has changed dramatically over the past 12 months and I'm wondering if these articles are even relevant anymore.
We're all in uncharted waters here, so it's not surprising that what worked last January might not be working today. We've changed our approach to building our team and we've changed the way we deliver services. It seemed like a good time to share that with all of you.
Matching Your Inbound Marketing Agency Teams To Different Client Types
Over the summer, we turned the microscope on our own company and did an exercise called "bright spots" where you look at what's working well instead of what might not be working so well. Once you identify those bright spots you then work to replicate those in other areas or aspects of your company.
One of our bright spots was a dual style of client services model. In short, we learned there are two types of clients at Square 2 Marketing. Type A, which we now call Traditional. They have the following characteristics. They are happy to have us on the team, they move very methodically, they do what we recommend, they're easy to work with, and while results are important to them—marketing activity is equally important.
Type B, which we now call Responsive have the following criteria. They need as many leads as possible as fast as possible, they change their mind constantly, they are more challenging to work with, they're not always on the same page internally and they want everything done immediately.
After looking at these two types of diverse clients, we considered configuring two types of teams to handle these two dramatically different types of clients. Today we have a more traditional Hive with a Marketing Strategist and three consultants to handle our Traditional clients and for our Responsive clients we have two teams that consist of one Marketing Strategist and one Marketing Consultant paired up to give these clients a more agile, dynamic and responsive experience.
Freelancers Versus Full Time Team Members
There was a time when I believed that you could not run an inbound agency with freelancers or part-time people. That the collaboration, strategy work and interconnectivity of the inbound tactics demanded that people be on the payroll to be effective.
Today my thoughts on this issue have softened. I still believe it's going to require a different perspective on how to work with freelancers. I still believe you'll have to pay them to participate in non-work producing activities but today we run two of our three Practice Areas with freelancers on the teams. We actually blend full-time and part-time people together, as needed. What we've learned is that we need to treat these people like team members (within the scope of the law of course) and not freelancers. In exchange for that, they need to work with us in a similar way.
In most cases, it comes down to setting expectations with them upfront and then sticking to the agreed-on terms. This might mean they don't bill us for every internal team meeting they participate in and for us it might mean including them in certain team functions that traditionally freelancers would be excluded from.
A Team That Can Respond With Agility
Above everything else we learned in 2016, we learned that our team needs to be able to respond to client requests and to our own internal goals in a more agile way. Changes must take weeks, not months. We can't go an entire quarter without changing those aspects of the business that need to be changed. You need a team that embraces change and has a desire to innovate both internal aspects of your business and those aspects that directly impact your ability to get clients the business results they're expecting from you.
Perhaps more importantly is the team's ability to respond to client data with insightful, intelligent, responsive and directed action plans that positively impact their results before the end of the month. I firmly believe that the data available in a HubSpot portal is enough to proactively manage a client's marketing so that a team can respond to that data each week and produce an "up to the right" progress report in almost every important category.
Do this for a few months in a row and you'll be working with a very happy client who is getting a better than expected improvement in leads generated for their company. Do this for a year and you should have a client for life.
Specialists Versus Generalists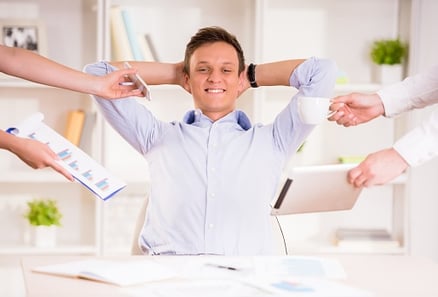 Strategists, consultants, designers, copywriters, developers and editors—oh my! Each of these roles is clearly defined and specific in what they do for our clients. But over the past year and specifically with what we've learned from applying Scrum is that perhaps a team of generalist might be better than a team of specialists.
What got me thinking this way was the experience our teams had once they started running Scrum. They quickly found that people on the team were often allocated in a less consistent way. For example, the designer was not always fully allocated but perhaps the interactive developer was over allocated. Because the team is highly motivated to work together, our designers started volunteering to help on work they never did before.
This seemed positive and we wanted to lean in on this a bit more. First, it made the team more efficient, they could get more work done with the same resources. Next it helped us balance out the inconsistency of the work flow across all the team members and finally it gave each of the team members an opportunity to learn new skills and expand their own professional skill sets.
Over the past few months, we've been making a concerted effort to cross train almost everyone on a variety of tactics and tools that allow them to be more helpful in the delivery of our client work.
Marketing is changing so quickly that it's not surprising that the way we deliver is changing rapidly too. The agencies that pivot and innovate their deliver will be the ones that remain successful. The ones that stick to what they've always done will find themselves behind the curve and on the outside looking in.
As inbound agency owners, your role in the company, no matter how big or small your agency, is to challenge the status quo. To be constantly evaluating what you're doing, how you're doing it and why you're doing it. Then look at every potential configuration on how to do it differently. If you keep your goals centered on delivering results and delivering results in an efficient way, your agency will be making solid forward progress.
Start Today Tip – There can never be any sacred cows in your agency. Everything you do should be up for discussion. You might never blow up and rebuild every aspect of your agency but you should be open to at least entertaining a conversation if there's the potential for doing things in a way that produces better results in a more efficient way. We typically maintain a running list of potential upgrades and work on the ones with the biggest opportunity to impact our own business performance. Your tip today is to create that exact list and start working it down week over week.
Agencies 2 Inbound – Helping You Go ALL IN ON Inbound!